On occasions, a singer will come into your studio wanting to know how to sing using extreme vocal qualities such as growl, scream and rattle. For certain genres, in particular, metal, these vocal qualities are stylistic requirements. These sounds may also appear in other genres such as gospel, blues, rock and pop. The first question is, are they safe to do, the short answer is yes if done correctly. This leads us to question two, how can I teach these effectively and safely. Well, Nicole Gill has been researching vocal distortion for her MA in Vocal Pedagogy. She shares what she has learnt to date, gives some guidelines to stay safe and some strategies to help a singer develop these more extreme vocal qualities.
In this video:
– definition of vocal distortion
– what the research says
– primal voice
– types and examples
– physiology
– some teaching strategies
---
ABOUT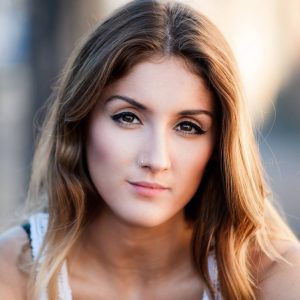 Vocal coach, Nicole Gill, works with all levels of singers, from signed artists and professional voice users to complete beginners. Having worked as a personal assistant for young people with severe disabilities, learning disabilities and epilepsy for the past 7 years alongside studying to be a vocal coach; Nicole is no stranger to the skill of being intuitive, hardworking and dedicated. She utilises her skills in nurturing people and her passion for voice to help clients develop their real potential.
Nicole is currently researching for an MA in vocal pedagogy, keeping herself on the forefront of voice research. Having just finished an essay on growl and vocal distortion, she plans to continue to study extreme vocal effects within metal and rock genres with special attention to vocal distortion. With there being such little primary research available for metal vocalists, Nicole's current goal is to bridge the gap between popular music and extreme vocal styles, to provide extreme style vocalists access to information on practical vocal technique and pedagogy in their genre.
Website: nicolegillvocalcoach.com
---
DIGITAL PURCHASE POLICY
BAST Training is committed to ensuring satisfaction for all customers who purchase our products and as such we rely on our Digital Download Policy to help ensure this satisfaction.
Our Digital Download Policy is as follows:
All sales on Digital Download Products are final are Non-Refundable or Exchangeable
Choose wisely. Due to the high level of fraud with downloading music, MP3 downloads and digital products, our digital products are NOT returnable, exchangeable, or refundable.
If, however, you experience difficulty accessing or downloading your purchased product, then we will do everything to ensure you get the assistance necessary. Please email us for help.
---