Be a confident & safe
singing teacher
Learn how to give a student centred lesson
Gain a functional approach to vocal technique
Replace or supplement your income stream
Everything you need to know to get started
Do you want to level up your knowledge, skills and confidence in teaching others to sing but not sure where to start?
Many singers want to become teachers but don't know how to teach singing or build a teaching business.
We provide training, qualifications, CPD and support for singing teachers of all levels so you can build a successful business around teaching others to sing, perform and care for their voices. This is the course we wish we'd had when we started out! Learn from our mistakes and experience and avoid costly teaching and business errors.
BAST Training is here to help you gain the knowledge, skills and understanding you require to be a great singing teacher whether you are just getting started or have some knowledge gaps to fill.
We're good at what we do...how do we know this?
Because the 500+ singing teachers who have attended our singing teacher training course or live events have told us so!
Since 2011 we have not had a rating lower than 'Satisfied' on our surveys. 82% of our grads say their overall satisfaction level with BAST and the course is "Very Satisfied". 18% say they are "Satisfied". Does this mean we're perfect, of course not, but every time we get constructive negative feedback we make sure we review, change and update the course and support. This is how we know we are providing a second-to-none service to our teachers. 
FIND OUT MORE ABOUT WHAT WE DO

I could immediately apply everything I learnt to lessons and it has made a real positive difference. It has given me a community of fellow singing teachers and the support I've wanted since becoming a singing teacher.
The course demystified the process of teaching and gave me a clear idea of what I needed to know and what I should expect. I found the introduction to vocal anatomy so useful and appreciated being encouraged to teach as we learn.
The course is packed with wonderful information. It's a really great launchpad that can take you in so many directions. After completing the course I feel 100 times more confident and qualified to really make a difference to my students. The support and resources available are extremely valuable.​
The BAST Training course was everything I hoped it would be and so much more. Its an investment with so much return.
BAST helped me to realise my own potential as a singing teacher and gave me the confidence to put myself forward for teaching positions I never thought I'd be capable for.
I am so happy I decided to to the BAST course! Having all this knowledge makes me feel so empowered and I can't wait to use all of it for my own singing career and to help my future students. I would recommend this course to anyone with an interest in vocal physiology and singing!
As I was able to study better materials and meet better people, my self-esteem increased as a teacher. I think BAST has the best instructors. I am also very pleased with the continuous education part. Especially the monthly clinic class!
The BAST course was exactly what I was looking for and has been a tremendous help, not only in giving me the tools and confidence to teach, but it has also helped my own singing! I'm now getting comments at my gigs that I'm singing better than ever. Win-win! I'm now a vocal nerd in the making! Thanks, BAST.
Line listened to all our needs and understood our business so she could provide the most relevant and valuable training day ensuring we were all engaged throughout and she tailored the delivery to each teacher with differing background and experience. Amazing day!
The BAST course gave an incredibly thorough overview of effective, healthy methods of improving a student's singing ability. I really enjoyed better understanding the mechanism of sound production, and learning how to assess and problem-solve in a very responsible, appropriate and practical way!
The BAST training course has equipped me with the right knowledge and tools I need to set myself up, as a singing teacher. I definitely feel more confident to go out there and start teaching the singing skills I already know and how to communicate them. I am extremely excited to start teaching!​
I attended the BAST intensive course with 4 of my fellow Voiceworks teachers and I will be recommending that all teachers at Voiceworks Studio complete this course as soon as possible.
I feel more confident as a singing teacher, that I have more tools and resources at my disposal to be effective when working with singers, as well as on my own voice. I feel like I'm just at the start of my journey, there's a lot more to discover but BAST has definitely started me down the right path!
The BAST course has completely transformed the way I teach. I learned more in ten weeks than I have in five years of teaching. It has helped me build a solid foundation of knowledge that I know will serve me well for years to come.
GET STARTED WITH THESE ARTICLES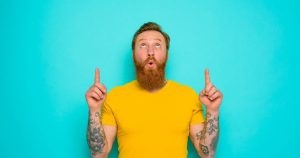 A Professor of Performing Arts Pedagogy reveals the learning strategies she uses to trigger the four 'knowledge emotions' in her
HEAD OVER TO OUR YOUTUBE CHANNEL
Singing Teachers Talk Podcast
Get new course up dates and weekly podcast notifications