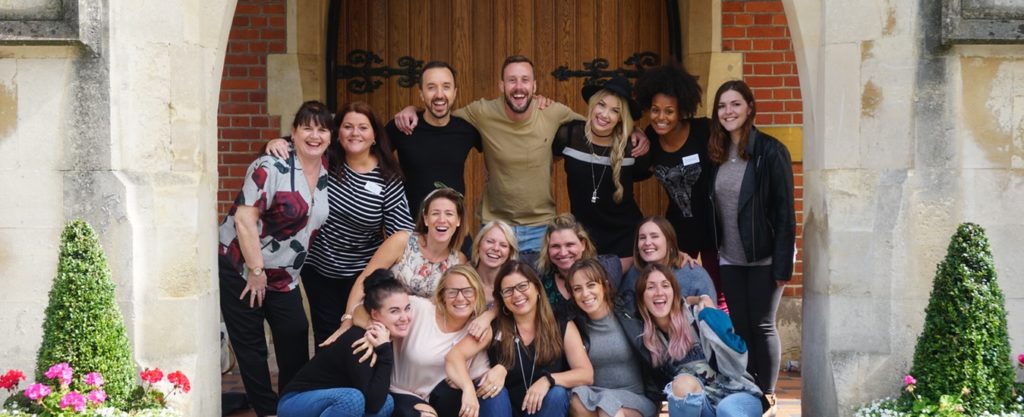 At BAST Training, our mission is to help you become a singing teacher who's not only rock-solid in teaching techniques but also cares deeply about your students' well-being. We're all about helping singing teachers teach with heart, sharing evidence-backed methods, and creating a safe, awesome space for singing students. We want you to inspire your students not just to sing, but to find their inner confidence and joy. BAST Training here to support you on your journey to becoming that amazing, teacher who changes lives one song at a time
In the dynamic world of singing, versatility is key. Singers today often find themselves developing portfolio careers, where they juggle multiple roles to thrive. As part of this journey, many singers naturally incorporate teaching into their skill set, creating an additional stream of income. Teaching not only provides a stable financial foundation but also imparts a sense of fulfillment by passing on knowledge and inspiring the next generation of vocalists. At BAST Training, we understand the unique demands of this portfolio approach, and our mission is to equip singers with the tools they need to excel as singing teachers.
In the ever-evolving world of singing and education, we're here to provide you with the tools, knowledge, and community you need to excel. Whether you're just starting out or seeking to elevate your teaching skills, BAST Training has something for you. 
Whether you are aiming to take your career to a higher educational level or seeking an introduction to being a singing teacher, our courses provide the tools you need.
1. The Flagship 20-Hour BAST Course: Ready to embark on your teaching journey? Our flagship 20-Hour BAST Course is the ideal starting point. Crafted for beginners or those looking to refine their teaching, this course equips you with the skills to share your expertise in a professional, scientific, methodical, and secure way. And if you're not quite ready for the full qualification, dip your toes in with the BAST 20-Hour Course.
2. The Extended Diploma: Elevate your teaching game with our Level 5 Extended Diploma. Aimed at those craving a deeper education, this qualification propels you to a higher level. In today's world, a portfolio career is key, and the Extended Diploma is your compass. It's all about progressing at your own pace, accumulating credit as you go. This qualification isn't just about teaching; it's about self-reflection and skill development, tailored for modern careers.
Explore, connect, and learn more
Ready to dive deeper? Explore our website to learn more about our courses, resources, and vibrant community. Don't hesitate to book a free call with us – we're here to answer your questions and guide you on your journey.
Connect with fellow singing teachers in our free Facebook group and engage in meaningful discussions. And while you're at it, tune in to our podcast "Singing Teachers Talk" available on platforms like Apple, Spotify, and Stitcher – a wealth of insights and conversations awaits.
Join us at BAST and let's embark on this exciting journey together. Your path to becoming an extraordinary singing teacher starts here.
We practice what we teach
BAST Licensed Trainers are all passionate about singing teaching, maintain their own professional development and run their own busy teaching studios and businesses working with singers of all levels, from all corners of the world, online and face-to-face.
All BAST Trainers are members of relevant voice, teaching and music organisations such as:
The combined total of teaching experience between the BAST trainers is 70 plus years, both in the private sector and for specialist music courses at Paul McCartney'sLiverpool Institute of Performing Arts (LIPA), University of Chester and the Academy of Contemporary Music(ACM).  Each trainer brings with them their own speciality areas such as experience, training and qualifications related to music, performance and education; genre-specific knowhow of contemporary music, jazz and musical theatre, as well as expertise in allied health, studio production, songwriting, choral arranging, vocal science, performing arts medicine, musical directing, artist development, performers mindset and wellness coaching.
"I created BAST Training to give you the knowledge, experience, skills and support I wish I'd had access to when I started out as a singing teacher."
Want to talk to someone in person?
Book a free call
"This course is just amazing! There is everything you need to know to start working as a singing teacher or improve your teaching skills, from keyboard and scales knowledge to vocal health and even marketing! I definitely feel more confident now and I would definitely recommend it!"
"I have been completely overwhelmed by the brilliance of this course, it has been the single most important thing that I've done in my teaching career, it went way beyond what I thought I would learn. I've come out of the course feeling that not only do I understand more, but I'm so enthused and excited about teaching again. I know I have a toolbox that I can rely on."
"This course is just amazing! There is everything you need to know to start working as a singing teacher or improve your teaching skills, from keyboard and scales knowledge to vocal health and even marketing! I definitely feel more confident now and I would definitely recommend it!"