Description
This bundle gives you access to all the presentation recordings from the Focus On: Breathing event held on February 11th 2022
The Focus On series is an in-depth look at topics relevant to singing teachers. Delivered by industry experts and experienced pedagogues.
Also available as single recordings.
Please read our Digital Purchase Policy before buying.
---
We take a deep dive into all things breathing and explore how to help your students develop and improve.
Theoretical sessions and practical exercises with leading professionals will give you a better understanding of and answer your questions regarding this complex subject matter. Providing you with practical strategies and tools to incorporate in your teaching.
Session 1 video: The Breath Inside and Out: Mechanics and Physiology
Session 2 video: Singing for Lung Health
Session 3 video: The Fundamentals of Breathing in Singing
Session 4 video: Breathing for Stage Fright and Performance
Session 5 video: Recognising & Managing a Breathing Pattern Disorders 
THE FIVE SESSIONS COVER
The anatomy and mechanics of normal breathing
Optimum breath management in singing
How the teacher can help the student optimise their breathing for singing
Recognising Breathing Pattern Disorders (BPD)
Correcting abnormal BPDs
Singing as a a way of improving lung disease
Resources, therapies and treatments we could recommend to our students.
---
PRESENTERS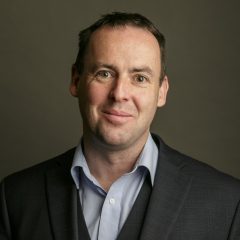 Patrick McKeown author of 'The Oxygen Advantage" and breathing practitioner and trainer. facebook.com/PatrickGMcKeown
World- renowned author and breathing practitioner Patrick McKeown was educated at Trinity College in Dublin, before completing his clinical training in the Buteyko Breathing Method at the Buteyko Clinic, Moscow, Russia. This training was accredited by Professor Konstantin Buteyko.
From a young age, Patrick suffered from asthma and relied on an array of medicines and inhalers until he discovered the Buteyko Method at the age of 26, experiencing immediate relief from his symptoms. By applying the principals of the Buteyko Method, Patrick remains asthma-free since then, a feat that over 20 years of medication had failed to accomplish.
In a career spanning 15 years, Patrick has since also become a bestselling author and expert on the topic of optimal breathing for improved health, well being and fitness.
Among the eight books Patrick has written, two have consistently remained in the top ten best sellers on Amazon.com: 'Close Your Mouth' and 'Asthma Free Naturally'.
His latest book 'The Oxygen Advantage®' is based on 4 years of scientific research and tailors breathing exercises for anyone seeking to improve their fitness and sports performance. Already in its 3rd print run in the UK since September 2015, 'The Oxygen Advantage®' is set to revolutionise how we train, by addressing dysfunctional breathing patterns and simulating high altitude training through specific breath holding exercises as devised by Patrick.
Patrick was recently made a Fellow of the Royal Society of Biology in the UK for his contribution to our understanding of breathing.
When he is not working from his home in the West of Ireland, Patrick travels extensively in Europe, the USA and Australia teaching and training athletes and coaches in The Oxygen Advantage® Program. He delivers workshops and speaks at conferences worldwide.
Patrick has been widely interviewed by national and international media. He has received endorsements from popular health gurus Dr. Joseph Mercola (founder of the world's largest health website Mercola.com) and Danny Dreyer, founder of ChiRunning. He has most recently been invited to speak at his first TEDx event in his home town of Galway.
Since 2015, Patrick has been training Notre Dame elite track athletes Patrick Feeney, Chris Geisting and Jade Barber as they prepare to qualify for the Olympic Games in 2016. Each athlete has credited the Oxygen Advantage® Program as playing a significant part in achieving their athletic goals. Patrick also trains NFL, Soccer and GAA players in The Oxygen Advantage® Program.
Patrick's message is simple: how you breathe at rest and during exercise will affect your overall performance. Learn to breathe correctly and see immediate results in your training.
Patrick's passion for his subject enables him to continue developing and refining his techniques to improve the fitness, performance and focus of professional and non professional athletes alike worldwide.
---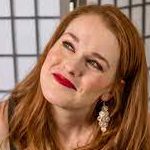 Dr Rachel Goldenberg Soprano, Voice Consultant and Specialist. rachelbgoldenberg.com
Dr Goldenberg was born and raised in Calgary, Canada. In 2012, she received her Doctor of Musical Arts in vocal pedagogy from Shenandoah University where she was the recipient of the Dean's Graduate Scholar Award for "exceptional aptitude for research and scholarship." She also holds undergraduate and graduate degrees in voice performance and pedagogy from the Westminster Choir College in Princeton, New Jersey. A winner of numerous awards and scholarships, she has sung with The Banff Summer Arts Festival, Opera Nuova, Westminster Opera Theatre, Cowtown Opera and Chesapeake Concert Opera. As a chorister, she has sung with many of the US' top orchestras including the New York Philharmonic under such conductors as Sir Neville Mariner, Sir Colin Davis, and Lorin Maazel. She was the regional runner up in the 2012 in the Intermountain NATS Artist Awards (NATSAA) and a national semi-finalist in the 2014 competition.
Dr. Goldenberg has been privileged to study with some of the major authorities on voice of our time including Scott McCoy, Marvin Keenze, Lindsey Christiansen, Jeanette LoVetri, Wendy LeBorgne, Katherine Green and Johan Sundberg. Additionally, she was selected to participate in the prestigious 2011 NATS Intern program at the University of Wisconsin: Eau Claire. She has adjudicated at several local festivals and has been in demand as a guest lecturer, particularly on subjects relating to voice science, vocal health and vocal pedagogy.
Dr. Goldenberg's doctoral dissertation focused on the use of singing lessons as an adjunct to airway clearance technique for Cystic Fibrosis. She has presented her dissertation research and continuing research in the use of singing for respiratory ailments across the United States, Canada and Europe. Her article, "Singing for Respiratory Health: A Literature Review" was recently published in the peer-reviewed Journal of Voice. As an active and trained singing voice specialist, Dr. Goldenberg frequently assists injured singers, actors and other voice users referred to her from medical professionals and the voice community.
Dr. Goldenberg is the Voice Consultant at the Advanced Breathing Disorder Clinic, with a special interest in working with individuals with vocal health concerns.  She works closely with our physical therapy team to help integrate breathing patterns into voice expression for better control of voice and reduction of chronic cough.
---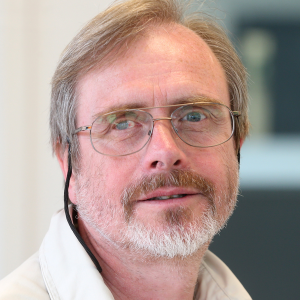 Alan Watson PhD Reader in Anatomy and Neuroscience cardiff.ac.uk/people/view/81307-watson-alan
Dr Watson PhD is a Reader in Anatomy and Neuroscience at the School of Biosciences, Cardiff University. He also runs a module at the Royal Welsh College of Music and Drama on the biological principles underlying musical performance and works with staff and students there on projects concerned mainly with breathing physiology in wind players and singers, posture, and embouchure muscle activity. He gives regular lectures for clinicians and performers at the British Association for Performing Arts Medicine and has been involved in the setting up of a Performing Arts Medicine MSc at University College London. His many public engagement activities include participation in events at the DANA Centre and Wellcome Collection and talks for the Wrexham Science Festival, the Cheltenham Music Festival, the Hay Festival, and the Menuhin Violin Competition; his book The Biology of Musical Performance and Performance-related Injury was published by Scarecrow Press in 2009.
---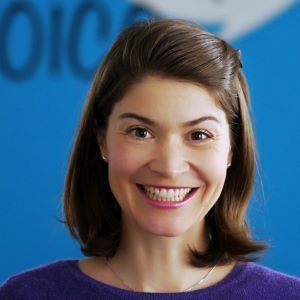 Barbara Tanze Breathing Coach. voiceup.si/barbara-tanze
Barbara has many years of experience as a soloist on the opera stage, as well as in concert singing and acting for different productions around Europe, which she still continues to this day. She earned her Level 1 degree in Breathing Coordination after the principles of Lynn Martin and Robin de Haas (MDH) in 2014 and is an advanced certified practitioner (Level 2) since 2016. In addition to her extensive studies of MDH Breathing Coordination, she continuously completes other training programmes, such as the Foundations in Myofascial Release and Laryngeal Massage by Walt Fritz, the Neuro-Vocal Method by Meredith Colby, the Art of Breath program by Brian Mackenzie and Rob Wilson of PowerSpeedEndurance and the Skill of Stress training by Emily Hightower.  In addition to her work with singers, Barbara has been pursuing extensive research in the field of optimal breathing for athletes and the effects of efficient Breathing Coordination on athletic performance. She has been working on breath mechanics, CO2 tolerance training and nasal breathing development with amateur and professional athletes as well as Olympians since 2016
---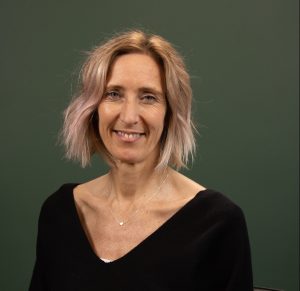 Julie Moore Clinical Respiratory Physiotherapist and Covid Respiratory Rehabilitation Specialist. physiotherapyforbpd.org.uk
Julie is a Clinical Respiratory Physiotherapist for the Institute of Sport, Exercise and Health and Respiricare . After qualifying with a BSc Hons degree in physiotherapy in 1993, she went on to work as a senior respiratory physiotherapist in a variety of London teaching hospitals, as well as the Prince of Wales Hospital in Sydney and Middlemore Hospital in Auckland. Upon returning to the UK, Julie took up a senior position at Kings College Hospital, launching a successful hospital pulmonary rehabilitation programme and developing one of the UKs first community pulmonary rehabilitation services. Since completing her Masters in Physiotherapy in 2005 she has published on exercising patients with COPD and continued to help patients with a variety of respiratory diseases. Julie is a committee member of the UK Physiotherapy for Breathing Pattern Disorders and has a special interest in helping athletes with breathing pattern disorders. In the last year she has worked closely with Natalie Hilliard a fatigue specialist physio to create a successful 8 week 'Long' COVID respiratory rehabilitation programme.
---
DISCLAIMER
Please note that this video and the presenters involved do not provide medical advice. The content in this video and on this website is intended for informational purposes only. It is not a substitute for professional medical advice, diagnosis or treatment. Never ignore professional medical advice when seeking treatment because of something you have read, heard or watched on the basttraining.com Site. If you believe you have a medical emergency, immediately call your doctor or emergency service.
---
For questions or issues please email BAST Training