IN THIS WEBINAR
BAST Trainer, Kaya Herstad Carney is well placed to be talking about the artist singer. Not only an artist in her own right and director of the Threshold Music Festival, Kaya also works at the Academy Of Contemporary Music, at Metropolis studios on the Artist Development programme.
In this webinar she explains why it's important to understand the needs of a singer who is developing as an artist. She discusses how the singing teacher can help nurture creativity in their students and gives you some exercises to help a sing find their own unique and stylistic sound. Kaya also takes you through the Style Menu, a tool she developed to help singers explore their voice in the pop style. (Download: http://kaya-herstadcarney.squarespace.com/kayas-style-menu)
---
ABOUT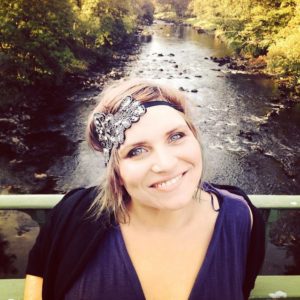 Originally from Norway, BAST Trainer Kaya Herstad Carney has been an integral part of the Liverpool music scene for over a decade, before a big move to London in 2016. Kaya regularly performs and writes her own material, either with "vaudeville dream pop" outfit Science of the Lamps or for other projects; "yet another impressive outlet for her prodigious talent. She may be small but she has a big voice." (Getintothis)
Devoted to artist development, songwriting and performance coaching, vocal habilitation and rehabilitation and singing teacher training, Kaya has had various positions as a Senior Lecturer, Vocal Specialist and Artist Development at LIPA, University of Chester and across the various ACM campuses in Guildford, Clapham and Metropolis studios. She is also artistic director for Threshold Festival and a mentor with Vocology in Practice.
Website: kayamusic.com
---
DIGITAL PURCHASE POLICY
BAST Training is committed to ensuring satisfaction for all customers who purchase our products and as such we rely on our Digital Download Policy to help ensure this satisfaction.
Our Digital Download Policy is as follows:
All sales on Digital Download Products are final are Non-Refundable or Exchangeable
Choose wisely. Due to the high level of fraud with downloading music, MP3 downloads and digital products, our digital products are NOT returnable, exchangeable, or refundable.
If, however, you experience difficulty accessing or downloading your purchased product, then we will do everything to ensure you get the assistance necessary. Please email us for help.
---