Description
IN THIS VIDEO
In this webinar, Emerald will attempt to answer some of the most important questions and share teaching experiences that have proven to be successful with her transgender students.
Emerald explains the meaning of transgender in terms of physiological changes, discussed the challenges a singer and singing teacher may experience and shares the vocal exercises and considerations that help her transgender singers.
---
ABOUT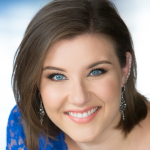 Dr. Emerald Lessley received her DMA from the University of Washington in Seattle, USA, where she worked extensively with transgender singers while researching for her dissertation, Teaching Transgender Singers. Dr. Lessley was a speaker at the 2017 Northwest Voice Conference, and she will be a guest on NATS Chat in December 2017.
In addition to her research, Dr. Lessley is an active performer of opera as well as new music in the U.S., Canada, and Europe.
Facebook: emeraldlessley
---
DIGITAL PURCHASE POLICY
BAST Training is committed to ensuring satisfaction for all customers who purchase our products and as such we rely on our Digital Download Policy to help ensure this satisfaction.
Our Digital Download Policy is as follows:
All sales on Digital Download Products are final are Non-Refundable or Exchangeable
Choose wisely. Due to the high level of fraud with downloading music, MP3 downloads and digital products, our digital products are NOT returnable, exchangeable, or refundable.
If, however, you experience difficulty accessing or downloading your purchased product, then we will do everything to ensure you get the assistance necessary. Please email us for help.
---