IN THIS VIDEO
Teaching singing already has its challenges but how can you teach a child with autism effectively? As a mother of a child with autism, Nicole Jenkinson is well versed in this condition. She also works as a performance teacher of children with and without neurodevelopment disorders. In this webinar, Nicole explains the condition, shares her experience, gives top tips, and explains the do's and don'ts that will help you get the best from children with autism.
---
ABOUT NICOLE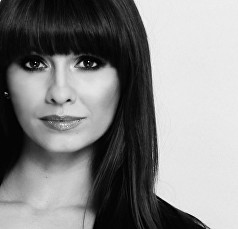 Nicole first trained as a dancer at an academy in North Yorkshire and on leaving school then trained at Harrogate college for performing arts and had extensive vocal training with Mary Hammond at the Royal College of Music.
She has performed in many West End musicals including as Nancy in Oliver (directed by Sam Mendez) and leading roles in 'Happy Days'( directed by Henry Winkler) Evita, West Side Story and more!
Nicole has 27 years of experience as a professional singer and has sung with Kylie, Elton John, Russell Watson. She has supported many major artists including Shania Twain, Alexander O'Neil, Jocelyn Brown, Leo Sayer, Paul Young, Robson Green, Belinda Carlisle, Anthony Costa (Blue). She was a backing singer on TV shows 'All-Star Talent', Parkinson, This Morning, Dame Edna Everage show and Children In Need.
In the last 14 years Nicole spent a lot of time writing commercial music for pop artists around the world and wrote the Sugababes Hit song 'GIRLS', she's had a number of songs released and the latest one being the song 'Goo Goo' with a Croatian girl band called Luminize, signed to Universal Records Europe.
Most recently she opened her own theatre school in Surrey, Kidz Got talent, with a second one underway. She has a special interest in working with children with autism and other neurodevelopment disorders.
Website: kidzgottalent.co.uk
---
DIGITAL PURCHASE POLICY
BAST Training is committed to ensuring satisfaction for all customers who purchase our products and as such we rely on our Digital Download Policy to help ensure this satisfaction.
Our Digital Download Policy is as follows:
All sales on Digital Download Products are final are Non-Refundable or Exchangeable
Choose wisely. Due to the high level of fraud with downloading music, MP3 downloads and digital products, our digital products are NOT returnable, exchangeable, or refundable.
If, however, you experience difficulty accessing or downloading your purchased product, then we will do everything to ensure you get the assistance necessary. Please email us for help.
---