Description
IN THE VIDEO
This webinar will present the internal acoustic landscape all singers inhabit, how the vocal folds and vocal tract interact to create our sounds, what innate universal responses we have to that landscape, how those choices differ between western classical timbre and belt related popular genres.
---
ABOUT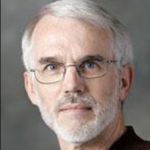 Ken Bozeman Professor of Music, holds performance degrees from Baylor University and the University of Arizona, and studied at the Conservatory of Music in Munich.  He is chair of the voice department at Lawrence University and chair of the editorial board of the Journal of Singing. His writings on acoustic voice pedagogy include the books, Practical Vocal Acoustics:  Pedagogic Applications for Teachers and Singers and Kinesthetic Voice Pedagogy:  Motivating Acoustic Efficiency. Bozeman's former students have sung with Houston Grand, Boston Lyric, Deutsche Oper Berlin, San Francisco, New York City, the Metropolitan, Chicago Lyric, and Santa Fe Opera.
Webinar: faculty.lawrence.edu/bozemank
---
DIGITAL PURCHASE POLICY
BAST Training is committed to ensuring satisfaction for all customers who purchase our products and as such we rely on our Digital Download Policy to help ensure this satisfaction.
Our Digital Download Policy is as follows:
All sales on Digital Download Products are final are Non-Refundable or Exchangeable
Choose wisely. Due to the high level of fraud with downloading music, MP3 downloads and digital products, our digital products are NOT returnable, exchangeable, or refundable.
If, however, you experience difficulty accessing or downloading your purchased product, then we will do everything to ensure you get the assistance necessary. Please email us for help.
---