Description
IN THE VIDEO
KJ Rose will introduce you to a few strategies and concepts to help expand your student comfort zone so they can develop performance confidence with a focus on the following:
– Performing with a deliberate awareness versus out of habit
– Identifying a point of view when telling stories and breaking down the lyrics while leaving room for flexibility and presence
– Diminishing the trepidation are performing live by increasing the performer's landing gear and expanding their wheelhouse
---
ABOUT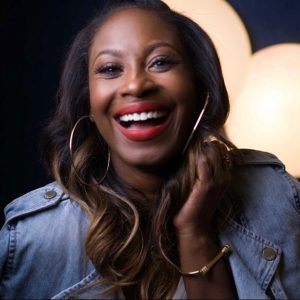 Keanna "KJ" Rose Henson is a performance development coach for artists and Performance Correspondent/ Expert who founded "The Rose Effect, LLC", a stage consultancy that helps artists to hone their craft and maximize their performances by expanding their perceived capacity. KJ travels the country conducting workshops and developing new talent. Her skill-sets have catapulted and deemed her the go-to coach for performers on television & film projects, video shoots, recording studios, and one-one private sessions.
Website: roseeffect.com