IN THE VIDEO
KJ Rose will introduce you to a few strategies and concepts to help expand your student comfort zone so they can develop performance confidence with a focus on the following:
– Performing with a deliberate awareness versus out of habit
– Identifying a point of view when telling stories and breaking down the lyrics while leaving room for flexibility and presence
– Diminishing the trepidation are performing live by increasing the performer's landing gear and expanding their wheelhouse
---
ABOUT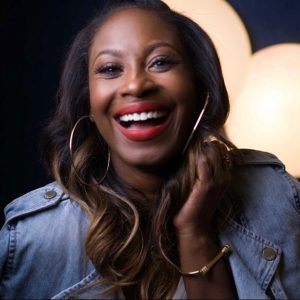 Keanna "KJ" Rose Henson is a performance development coach for artists and Performance Correspondent/ Expert who founded "The Rose Effect, LLC", a stage consultancy that helps artists to hone their craft and maximize their performances by expanding their perceived capacity. KJ travels the country conducting workshops and developing new talent. Her skill-sets have catapulted and deemed her the go-to coach for performers on television & film projects, video shoots, recording studios, and one-one private sessions.
Website: roseeffect.com
---
DIGITAL PURCHASE POLICY
BAST Training is committed to ensuring satisfaction for all customers who purchase our products and as such we rely on our Digital Download Policy to help ensure this satisfaction.
Our Digital Download Policy is as follows:
All sales on Digital Download Products are final are Non-Refundable or Exchangeable
Choose wisely. Due to the high level of fraud with downloading music, MP3 downloads and digital products, our digital products are NOT returnable, exchangeable, or refundable.
If, however, you experience difficulty accessing or downloading your purchased product, then we will do everything to ensure you get the assistance necessary. Please email us for help.
---