This is a single presentation recording from the live Focus On: Performance Anxiety & Mindset event held on May 22nd, 2021
The Focus On series is an in-depth look at topics relevant to singing teachers. Delivered by industry experts and experienced pedagogues. 
Also available as part of a bundle package with the whole day of recordings.
Please read our Digital Purchase Policy before buying.
---
IN THIS VIDEO
The formation of a daily singing habit is as essential as the singing habit itself.
In 'Wired for Success' Gemma will walk you through the tools and tactics you can use when it comes to helping your students plan the implementation of a practice routing based on her study with Stanford professor, Dr BJ Fogg and his development of the behaviour design model and method "Tiny Habits".
Applying this method will help you and/or your student find the perfect time, place, prompt and challenge for a daily vocal practice routine and this method can be applied to any aspect of life!
PRESENTER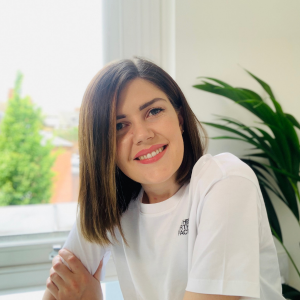 Gemma Sugrue, MA, Bmus, LRSL is a voice and lifestyle coach and owner of Voiceworks Studio.
As a singer Gemma has recorded a jazz album, In My Nature, has performed as a soloist with the RTE Concert Orchestra and Jenny Greeneat venues including The Three Arena, and has appeared as a guest vocalist on TV shows including Dancing with the Stars and The Late Late Show.
Gemma has worked as a background vocalist for artists including Bon Iver, Damien Rice, Roisin Murphy (Moloko), James Vincent McMorrowand many more.
Gemma is a certified Tiny Habits coach and is on the board of management for Vocology in Practice, a global network of voice experts. She has coached hundreds of singers all over the world from LA to Shanghai and is very excited to launch her brand new course, Your Vocal Practice.