IN THIS VIDEO
Annie will explain the history of the bone prop, why and how it helps with articulation and improving vocal acoustics. She also explains how she uses it to help actors, singers and speakers and introduces her 'go to' articulation exercises for releasing tongue, face and jaw tension.
Purchase Your Bone Prop Here: themorrisonboneprop.com
---
ABOUT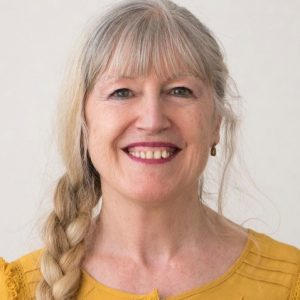 Annie Morrison has worked for over 40 years as a speech therapist and voice teacher specialising in performance. She teaches at leading drama schools, is a consultant to the UK's major theatre companies and film directors, and runs workshop seminars for other voice professionals.
Underpinned by her sound therapeutic and technical training, her work is intuitive, imaginative and playful.
Website: anniemorrison.co.uk
---
DIGITAL PURCHASE POLICY
BAST Training is committed to ensuring satisfaction for all customers who purchase our products and as such we rely on our Digital Download Policy to help ensure this satisfaction.
Our Digital Download Policy is as follows:
All sales on Digital Download Products are final are Non-Refundable or Exchangeable
Choose wisely. Due to the high level of fraud with downloading music, MP3 downloads and digital products, our digital products are NOT returnable, exchangeable, or refundable.
If, however, you experience difficulty accessing or downloading your purchased product, then we will do everything to ensure you get the assistance necessary. Please email us for help.
---