Description
IN THE VIDEO
With so many things to learn, how do you structure your lessons for efficient, organised growth for your students? In this webinar, we will go deeper on the concepts of my book The Singers Instinct: Activate the 4 Impulses that Unleash the Power of Singing, to uncover it's applications for teaching.
---
ABOUT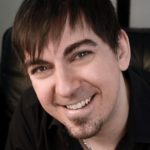 Brandon has been referred to as one of Canada's top vocal coaches. He is the author of The Singer's Instinct, a vocal development program that has been used as curriculum by Disney, and international universities like Paul McCartney's Liverpool Institute for The Performing Arts, Academy of Contemporary Music in London, Tokyo School of Music, and South Plains College. His book is an easy-to-understand guide towards developing great, contemporary singing skills. He directs Singer's Edge and Toronto Arts Academy, two award-winning schools based in Toronto with a track record of excellence.
A sample of some of Brandon's students have included: The Weeknd (International recording artist; Grammy & Juno Winner, Polaris Prize nominee); Majid Jordan (MMVA winner & rising star); Alyssa Reid (International recording artist; Juno Nominee); Hollerado (Juno Winners), and more.
In 2005, he joined the faculty of the Colchester Institute of Essex as Pop/Rock vocal tutor and was later invited to teach voice at Academy of Contemporary Music in London England. He is also co-founder of Vocology In Practice, boasting some of the most successful voice coaches around the world including many vocal department heads of prominent contemporary music education institutions.
He has also served as live music programming coordinator for one of Canada's biggest multicultural festivals helping to book acts such as Deborah Cox, Melanie C, and Kelly Rowland. He also created and hosted Singer's Edge, a podcast show for singers featuring some of the music industry's most influential figures including singer-songwriter, Daniel Bedingfield. Website: singersedge.com