Description
This is a single presentation recording from the live Focus On: Breathing event held on February 11th 2022
The Focus On series is an in-depth look at topics relevant to singing teachers. Delivered by industry experts and experienced pedagogues. 
Also available as part of a bundle package with the whole day of recordings.
Please read our Digital Purchase Policy before buying.
---
IN THIS VIDEO
For anyone who experiences stage fright in performance Patrick McKeown will share breathing techniques to help reduce high stress and anxiety. He will explain how to get a good night's sleep before an important concert or audition, or while traveling/touring. You will learn to assess your everyday breathing patterns (and your susceptibility to stage fright) using the Body Oxygen Level Test. And how to prepare during your warmup to reliably change your physiology for best performance outcomes. Functional breathing encompasses three dimensions: biochemical, biomechanical, and psycho physiological. By improving your everyday breathing patterns, you can protect your airways, prevent nasalisation, reduce mucus, improve resonance, and help sustain your sound.
PRESENTER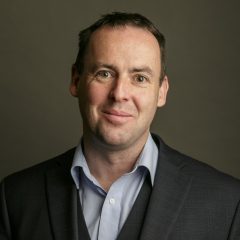 Patrick McKeown World- renowned author and breathing practitioner Patrick McKeown was educated at Trinity College in Dublin, before completing his clinical training in the Buteyko Breathing Method at the Buteyko Clinic, Moscow, Russia. This training was accredited by Professor Konstantin Buteyko.
From a young age, Patrick suffered from asthma and relied on an array of medicines and inhalers until he discovered the Buteyko Method at the age of 26, experiencing immediate relief from his symptoms. By applying the principals of the Buteyko Method, Patrick remains asthma-free since then, a feat that over 20 years of medication had failed to accomplish.
In a career spanning 15 years, Patrick has since also become a bestselling author and expert on the topic of optimal breathing for improved health, well being and fitness.
Among the eight books Patrick has written, two have consistently remained in the top ten best sellers on Amazon.com: 'Close Your Mouth' and 'Asthma Free Naturally'.
His latest book 'The Oxygen Advantage®' is based on 4 years of scientific research and tailors breathing exercises for anyone seeking to improve their fitness and sports performance. Already in its 3rd print run in the UK since September 2015, 'The Oxygen Advantage®' is set to revolutionise how we train, by addressing dysfunctional breathing patterns and simulating high altitude training through specific breath holding exercises as devised by Patrick.
Patrick was recently made a Fellow of the Royal Society of Biology in the UK for his contribution to our understanding of breathing.
When he is not working from his home in the West of Ireland, Patrick travels extensively in Europe, the USA and Australia teaching and training athletes and coaches in The Oxygen Advantage® Program. He delivers workshops and speaks at conferences worldwide.
Patrick has been widely interviewed by national and international media. He has received endorsements from popular health gurus Dr. Joseph Mercola (founder of the world's largest health website Mercola.com) and Danny Dreyer, founder of ChiRunning. He has most recently been invited to speak at his first TEDx event in his home town of Galway.
Since 2015, Patrick has been training Notre Dame elite track athletes Patrick Feeney, Chris Geisting and Jade Barber as they prepare to qualify for the Olympic Games in 2016. Each athlete has credited the Oxygen Advantage® Program as playing a significant part in achieving their athletic goals. Patrick also trains NFL, Soccer and GAA players in The Oxygen Advantage® Program.
Patrick's message is simple: how you breathe at rest and during exercise will affect your overall performance. Learn to breathe correctly and see immediate results in your training.
Patrick's passion for his subject enables him to continue developing and refining his techniques to improve the fitness, performance and focus of professional and non professional athletes alike worldwide.
To connect with Patrick on social media visit: facebook.com/PatrickGMcKeown
---
DISCLAIMER
Please note that this video and the presenters involved do not provide medical advice. The content in this video and on this website is intended for informational purposes only. It is not a substitute for professional medical advice, diagnosis or treatment. Never ignore professional medical advice when seeking treatment because of something you have read, heard or watched on the basttraining.com Site. If you believe you have a medical emergency, immediately call your doctor or emergency service.