Top vocal coach Jono McNeil reveals how he helps young singers on The Voice Kids UK deliver knock-out performances.
If you haven't seen an episode of The Voice Kids UK, take it from us: it's a big deal for budding young performers.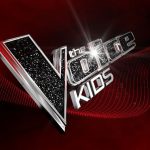 An offshoot of the hit singing show The Voice UK, it attracts up to four million viewers each week. Contestants on the big-budget ITV programme have to contend with lights, cameras (25 in total), a live audience and celebrity judges.
For a young singer still finding their form as a performer (contestants are aged between seven and 14), all this can be daunting.
There is a dedicated welfare team to make sure the kids don't get overwhelmed. And as a coach, McNeil is also protective of his young charges.
"It [coaching] is a delicate process," he says. "It needs to be done protectively, efficiently and in a calm manner."
McNeil nurtures young singers on the show from the early audition stage right through to the finals. (Some years as many as 40,000 singers apply for the show. The ones that make it through to the live auditions are exceptional).
Here's an example of what's involved
For those who progress through the competition, the opportunity to work with music industry pros and perform on expensive sets week after week can be transformational.
While McNeil spends plenty of time focusing on technique and vocal style to help them rise to these big moments, some of the most important work he does with young singers is psychological.
"Belief systems are the real battleground," he says. "Getting kids to believe in themselves and believe in what is possible is key. Sometimes we need to unpick belief systems a little bit." How do we do this? Here are a few tips that McNeil shared in a recent BAST Training webinar Working With Exceptional Kids.
Involve the parents
To best understand the performer, start by looking at their family dynamic.
"It's really important for us as coaches to know where these kids are coming from in terms of ethnic backgrounds and religious backgrounds," he says.
"Some might come from very well-resourced families who have been able to give them lots of paid lessons and opportunities to go to stage school. Others might not have had the chance to do that due to financial constraints. It's about nurturing and respecting the context of the child."
While McNeil mostly works with the singer, he is careful to involve parents in the artistic development of the child.
"Some [parents] are really up for it and very enthusiastic. A lot of parents will say 'I'm not very musical' so they need that permission to be involved."
Celebrate individuality
Identify what is unique about the performer – or as McNeil puts it "celebrate the personality of the singer".
"Some are very gregarious and charismatic, and some are very introverted and quiet. Others are very eccentric or unlikely candidates – sporty kids you wouldn't stereotype as being involved with the arts.
"I try to spot it as quickly as I can, affirm it and give permission for it to really rise and shine."
Vision
Once you have a sense of the performer, the next step is to help them visualise just what they could achieve.
"They need to be able to see what is possible for them on their best day," McNeil says. "As a vocal coach, it's our job to give them a clear vision as to what that could be.
"I tend to find that I see more in my students than they see in themselves. That's our role as vocal coaches; to see the end product and what could be possible with that performer and then work with them to see it realised."
When to step back
"Sometimes I'll send a whole lot of notes on their performance. I say 'that's fantastic, but let's keep on going. Can you do more with the phrase? Do you understand what that note is about?'.
"Other times I just get out of the way and let them make a few more calls and give them that power and chance to shine."
Acknowledge fears
As with any big gig, the show makes huge demands on young singers. Don't brush any fears or anxieties that come with this territory under the carpet. Instead, talk about any issues that might be circling in the singer's mind.
"If we can put some kind of framework around what we're scared of, it helps us to see those fears and let them go.
"I like to know what monsters are in the room, rather than having them play in the background. Let's get it out in the open."
If you're a full BAST Training member, log in and watch Jono McNeil's full webinar, Working With Exceptional Kids. Alternatively, become a member today. Club, Monthly and Annual members get access to a host of great webinars from top vocal coaches and voice scientists.
Website: jonomcneiled.com