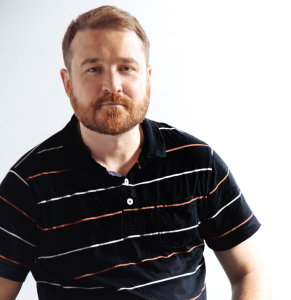 Like many others before me, I fell into teaching singing.  I had recently graduated from the Liverpool Institute for Performing Arts with a BA in Performing Arts Music and was trying to figure out what happens next.  I was running a Gospel Choir at the time called Sanctified and truly loved the work I was doing but it didn't pay me any money and so I started to temp.  Temping terrified me as I was really good at all the office jobs I got because I have relatively high IT skills, and I could imagine myself getting trapped in a corporate 9-5 environment, which was something that I really didn't want and so I was trying to think of ways out.  People would hear me sing all the time and occasionally approach me and say words to the effect of, you can sing, any chance you could give me a lesson?  Eventually I started to say ok and that was how it started.
My first singing clients have every right to hunt me down and demand their money back.  I had absolutely no idea why they couldn't do what I was trying to get them to do.  Singing had always been a really natural thing for to engage with and so meeting people who "couldn't" sing was really baffling to me.  I just couldn't understand why they couldn't just open their mouths and sing.
Soon after I began tentatively offering singing lessons, I approached my old university, LIPA, and asked them if they would consider hiring me to teach their vocal ensembles.  They had just had a member of staff leave on long-term sickness and I jumped at the opportunity to get involved.  Luckily for me they agreed and I began to teach the Gospel Choir, A Cappella Choir and Repertoire classes on some of the courses at the school.  At the exact same time, LIPA had adopted a singing methodology called "Speech Level Singing" as it's core singing curriculum.  I had a couple of lessons with the teacher there and was suitably impressed with what he did with my voice and then one day the Head of Music at LIPA telephone me and said that they would like to pay for my training to become a one-to-one Speech Level Singing teacher and everything went from there.
Looking back, I wish that there had been something like BAST when I was starting out.  The Speech Level Singing training that I engaged with was very expensive and was in no way as initially as comprehensive as the education on the BAST course.  When Line contacted me and asked me if I was interested in becoming a BAST Trainer, I leapt at the opportunity to help new and existing singing teachers with their education.  Watching little light bulbs go off in every session is a real joy for me and teaching a BAST course is often one of the highlights of my week.
Ian's Bio | Course Curriculum | Testimonials | Book A Course