With the Coronavirus pandemic making face-to-face lessons an impossibility, many singing teachers and vocal coaches have had to quickly adapt to the world of online teaching. For those of you stepping into the world of virtual lessons, here are some useful tips.
Overcoming your reluctance
Perhaps you resisted the concept of online teaching for years because you're not tech savvy. Or maybe you have an older client base and worried that they won't be able to cope. Whatever your reasons for avoiding online teaching up until now, it's time to put all that to one side. Don't fear or fight online teaching, embrace it. And you never know, you may find you enjoy it.
BAST Training founder and vocal coach Line Hilton has been teaching online for over ten years. In fact, she first began remote teaching over the telephone. "There have been times when students have been reluctant to go online for a lesson. But sometimes we've had to resort to going online because one of us is travelling or unable to get to the studio. Often after the first lesson the same student will say something like: 'that went better than I expected!'.
"You may find that you and your students enjoy it, and being able to offer this service will give your business a whole new dimension. It may be that after the Covid-19 crisis, it becomes a normal part of what you do."
The benefits of online lessons
As online teaching is the only game in town due to social distancing rules, we won't dwell too much on this. But let's take a brief look at the positives.
Flexibility – for you and your students
Obviously, no one is doing much travelling right now. But when the lockdown is lifted online teaching will allow you to travel (for work or pleasure) and maintain teaching commitments. And if your students are on tour, or away studying, they can keep up with their regular sessions or call on you if a vocal problem crops up.
Breaking down geographical barriers
For students living in remote locations, the world of online learning offers a host of exciting opportunities. Rather than rely on the only singing teacher in the village for their vocal education, students can seek out expertise further afield. Similarly, by teaching online vocal coaches can widen their pool of students and take on clients anywhere in the world.
Reduces travel time and costs
Online teaching saves on transport costs, carbon emissions and time spent in transit. Win, win, win.
It can be easier to wrap up a lesson
Vocal coach and BAST Trainer Kaya Herstad-Carney splits her time between Liverpool, London and Norway. Given her hectic schedule she's a huge fan of online teaching. Herstad-Carney says that from a professional perspective, it can be easier to wrap up a lesson when you're online. With offline teaching you're more likely to find yourself chatting to a student post-lesson, which can mean you're running late for your next student.
Lessons can be more focused
Here's Herstad-Carney again: "If you have good headphones and a good internet connection, you can hear different details of the voice that you wouldn't normally hear in an offline lesson.
"It focuses your ear because you don't have the distraction of having a person physically in front of you."
You can do it in your pants
We're just joking. Please don't. Whether you're teaching online or offline, the same rules of professionalism apply. Although it's worth noting that many students do feel more comfortable in their own home environment and this can enhance learning.
Key points to consider
Good internet connection
For smooth-running lessons this is crucial. Be aware that the speed of your internet connection can vary depending on where you live, and who you live with (is there a teenage boy playing Fortnite in the next room?). It may also depend on where in the house you teach. Ideally you will be close to the router and not exiled to the back shed.
What kind of speed do you need? Most of the singing teachers we know use Zoom for their lessons (more on this platform later). The general recommendation for using Zoom video conferencing is an internet speed of 600 kbps. But, in reality, you want far more than that. To avoid glitching and delays aim for about three or four times that basic recommendation.
If you don't know what your current internet speed is, then contact your internet provider. There are also free tests online that you can run to double check. As internet connection can play such a big part on the quality of a lesson, you may want to consider upgrading to a superfast package. Also consider a Wifi Booster/Extender if you're struggling to get a good connection in the room where you plan to teach. There are lots of recommendations for these online, as the recent boom in working from home means lots of people are experiencing internet "issues".
Online platforms
Many singing teachers, including Hilton and Herstad-Carney, use the uber popular Zoom.This affordable platform is stable, has a comparatively low lag time and is widely regarded as providing the best quality audio out of all the mainstream video conferencing providers.

The other benefit of Zoom is that you can record audio and send it to your students. With Skype for example, you need to install an extra bit of software to record audio. You may choose to experiment with WhatsApp or Facetime if a student is particularly keen to use one of these platforms, but you won't be able to record the session and the stability is variable.
Over all our recommendation is Zoom for accessibility, pricing and audio control.
You can use Zoom for free, although sessions only last 40 minutes, after which time you'll have to log out and log back in again. The Zoom Pro Package is £11.99 a month. This allows you to host meetings that last up to 24hours and provides access to the audio recording option. We recommend you set up to record each participant on separate tracks. There is also a waiting room feature for eager beaver students who log on that little bit early. You can schedule sessions ahead of time and have up to 100 participants. This is useful for creating community or doing choir/ensemble work. Look out for a future article on using Zoom for choirs.
If you're using Zoom, we thoroughly recommend you read this blog post from vocal coach Chris Johnson. It neatly sums up useful gear and how to adjust your Zoom settings for optimum teaching.
Also watch Dr Jim Daus Hjernoe, from the Royal Academy of Denmark, talking about how to get the best audio quality out of Zoom.
Other meetings platforms to look at include:
Limitations
Due to the inevitable audio delay with video conferencing, you can't play the keyboard while the student is singing. This may challenge singers who have never sung a cappella before.
If singers are new to online lessons, don't launch headfirst into long or complicated scales. Instead start small and easy, with say three-note scale or triad, and gradually build from there.
"Constantly reassure the student that they're progressing, that they will get used to it in time," says Hilton.
"Singing a cappella can be challenging but I always tell students 'this is great ear training'. Being able to pitch by ear rather than always needing accompaniment will help to advance the singer's musicianship.
"I've experienced students, even pro singers, who weren't very good staying on pitch this way in the beginning, but after a few lessons their brains understood what was required and they were able to pitch accurately with minimal piano guidance."
You can also send the student the relevant musical accompaniment before a lesson.
Watch how Hilton helps students get used to singing scales online (go to 44 minutes).
Payment
How much should you charge for an online lesson? This is something you will have to decide for yourself. But a word of advice: charge the same for online and offline lessons. We recommend this because the lesson fee covers a teacher's time and expertise. Whether that time and knowledge is shared in the same room or online makes no difference. From a student's perspective, online lessons can be more convenient and cut down on travel costs. So be confident when discussing fees.
If a student is reluctant to try online lessons, consider offering them a 15-minute free introductory session. This can be a useful way to ease them into online teaching and alleviate their doubts.
GDPR and Privacy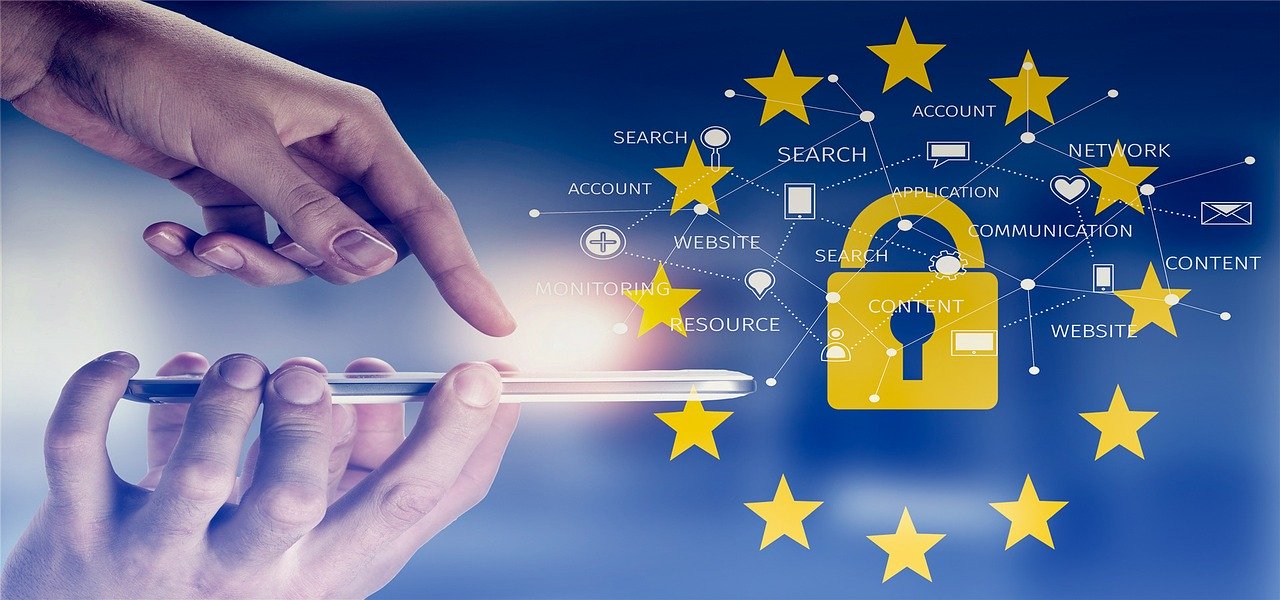 If you already teach you should be aware of GDPR requirements for working with clients in the UK and Europe. By adding online lessons to your repertoire, you may need to make a few adjustments.
The first area to look at is lesson recordings. If it's your intention to record audio for educational purposes you need to inform your students beforehand (if the student is under 18 you need permission from a parent or guardian). You also need to store all audio in a safe place, where no one else can access or share the files.
Some teachers like Herstad-Carney avoid all of this, by not recording lessons but allowing students to record from their end if they wish. You will need to give them permission to record. Go to Participants and click More and then select Allow Record.
On the other hand, Hilton records lessons and uploads them to DropBox, sends the student the file then deletes it from her computer.
Due to the size of audio files most teachers won't want to store the lessons anyway, but it's important that you have a clear process for deleting these files and to clarify this in communications to your students.
You also need to make sure the meeting is protected. Ways to protect the privacy of your sessions from Zoombombing:
Don't publicise your meeting login details on your website or SM
Make sure the Virtual Waiting Room is turned on for your meetings
Avoid using your Personal Meeting ID for sessions. Either set up a teaching ID for yourself that all students use or an individual ID for each student or a new meeting each session.
Manage screensharing. In Security make sure the Screen Share isn't unchecked. In Share Screen select "One participant can share at one time"
Allow only signed in users to join. This means that only those invited and who are logged in can join the meeting
In Security Enable Waiting Room
Eject any uninvited people out by going to the Participants menu and Removing the intruder
Click Security and Lock meeting
When setting up the meeting Turn off Video and Audio for Host and Participant till meeting starts
Kit you'll need
If you seriously get into online teaching, there are all sorts of different pieces of kit in which you could invest. But let's just start with the basics.
A computer
You will need a reasonable quality computer (desktop or laptop) and ideally your student will have one too. It is possible for students to use their phone or tablet, and if they're on tour this may be the only option. In many cases it works best if the student works off a laptop, providing it isn't a low spec laptop with poor mic/audio. If this is the case a top of range phone will work better.
Please note the student will not be able to record from their end if they are on a device.
A good webcam and microphone
Your laptop may have a good webcam, or you may like to invest in one such as the Logitech Webcam C920. In terms of microphones, again some laptops and webcams have quite advanced mics, but external mics tend to offer better quality the Blue Yeti, RRP£120 is very popular. Also great for podcasting (just saying).
The ear buds that come with a smart phone, often have reasonable microphones too.
Headphones
You can use the computer speakers or invest in a good set of headphones to hear the detail – but blue tooth speakers can cause delays so are a no no.
7 top tips
Don't try and replicate an offline lesson. It is slightly different so adjust your pace and approach accordingly.
Check what your student's goal is. If they want to sing a particular song, let them sing it in entirety first and then hone in.
As your student won't be able to hear you speak when they're singing, discuss how you will communicate/gesture beforehand. You can write instructions in the chat box as you go – "bring tongue forward", "drop your jaw" etc – and they can read it as they're singing.
If you're sending a student an accompaniment, plan ahead and do it before a lesson. Make sure the student plays it on a different source to the one they're using for their lesson. ie if they're talking to you via their laptop, get them to play the accompaniment on their phone.
Make sure the student isn't compromising their posture to get close to their device. No slouching or awkward angles to view you on the laptop, for example. It may take some experimentation to find the best position for everything.
Be patient and don't sweat the small stuff or minor technical challenges. You will figure it out.
Let your student know what to expect if there is internet disruption. E.g. you'll log right back on and call them back away or text to re-schedule.