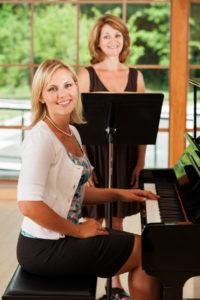 So you are thinking about becoming a singing teacher. Fantastic! What a fabulous opportunity to take all the knowledge and skills you have accumulated so far and share it with others interested in singing, and who are willing to pay for your service.
But where to start?
Working as a singing teacher is definitely a great way to earn income. Other benefits include flexibility and independence. You can fit work around your life, family and gigs. Overhead costs to set up can be low to moderate depending on how much gear you already own or need.
As with any new business enterprise we recommend you set your goals and then draw up a plan.
Here are 7 questions to help you see if teaching is for you and if it's the right time to start.
1. Why do you want to teach?
While this is a great way to earn income it is not necessarily the easiest. When you charge for a service you need to make sure you provide a good service. Students are customers. Customers have expectations and rights; they will want your commitment and value for their money.
Some things to consider:
Do you enjoy teaching? Seriously, some people don't think about this!
Do you enjoy learning? You need to be constantly building your knowledge base
Are you happy to run a business? Often independent singers are already doing this so you may be ahead in this area.
Do you have enough experience and knowledge to charge for your teaching services? If you have less than 3 years of professional experience as a singer or performer then you will not have enough experience to be teaching yet, focus on building your career first. Coming straight out of a degree or diploma doesn't make you a pro either.
What experience, skills or training do you have that will appeal to your potential customers? If you can provide specialist skills or experience this is a good way to focus your market. E.g. musical theatre, session singing, touring, backing vocals, production etc.
Could you add any relevant qualifications or training to your skill set? E.g. a music degree, specific vocal technique training.
Are you organized and reliable? There is nothing worse that a teacher who doesn't stick to their schedule or double books! Once again most independent working singers are used to being organised, only have to double book once before you realise a diary is essential!
Do you have an entrepreneurial streak? You may want to take your teaching business to another level…who knows…we didn't plan to become BAST when we started.
Do you have the time to commit to teaching regularly? Your students will want to have regular lessons. Not such an issue you if you want to specialise
2. Who do you want to teach?
In other words who is your target market? Your potential customers will be very appreciative of time saved by knowing exactly who your target market is. Nothing worse than paying for a lesson only to find the teacher knows nothing about your area of interest or doesn't have the experience required to help you.
Consider the age range you want to teach, what level of singing experience potential students might be, and the musical genres/style you are comfortable working with.
Teaching children singing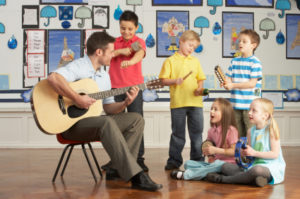 Children: Young children prefer to sing and have fun. They generally have short attention spans and get easily distracted; they are rarely disciplined when it comes to practice. School age children are restricted to after school and weekend time slots. Parents may wish their child to do graded exams (E.g. in the UK that would include ABRSM, A Levels or Rock School).
If you are comfortable working with very young children and have a good understanding or training in vocal technique there isn't any reason why you shouldn't take on students as young as 3-4 years old. Tough it's not common for children to start that young outside the States and the Children Beauty Pageant types. It isn't usually till they are between 10-12 that children are mentally and emotionally ready for weekly lessons.
Teens: Males may be experiencing voice changes as they go through puberty. Guide a boy's voice through this, sometimes, very difficult stage can be very challenging.
Some teens find it hard to focus and may not be very diligent with practice, they generally prefer to sing current repertoire and 'hate to look foolish' and are still very much coming to terms with their self image. So if you have some vocal exercises that may seem 'uncool' it may be difficult to get the teen to cooperate and commit to the exercises. And then there is the mood swings! Let's not go there…
Hobby singers: less experience and skill required from the teacher than for a professional singer. Usually hobby singers want to gain confidence and an intro to performance and singing.
Professional singers: you will need to have experience and/or training suitable to this level of a professional. Here it is also useful to have a specialty focus E.g. goal rehabilitation, specific genres, session/recording experience, backing vocal arranger.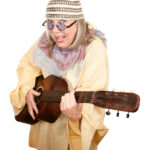 Elderly: as the voice gets older it can degenerate so singing can be a bit more of a struggle for the elderly especially if they have not maintained any kind of vocal fitness. It may also take longer for the voice to get fit. Saying this singing exercises and singing can be very good for the older person not only in helping them gain vocal strength but also enjoyment. Singing releases happy hormones…
3. Where do you want to teach?
Most private music teachers start in their home. Easy to set up, cheap and convenient. But you will need to consider your family and neighbours. Sometimes a steady stream of people coming to the house can be intrusive, not to mention the potential noise singers and instruments make. If you live in a one-bedroom studio flat you will need to consider how you feel about strangers in your bedroom and the need to maintain a tidy and clean environment. It can also appear 'unprofessional' to some clients.
It is ideal to have a separate teaching space to work in but if you can't do this in the beginning then make sure you are clean and tidy. If possible separate your teaching area from your private area as much as you can, a screen or curtain can easily do this.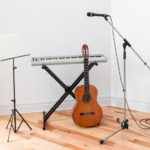 You may eventually want to consider finding a space where you can set up a teaching studio. See if you can find some other teacher/s to share the costs with.
Other teaching environments include primary to higher schools and colleges. In the UK music peripatetic teaching is common. This is where an instrumental or vocal teacher comes in to teach their instrument one-to-one. You don't need to be a qualified teacher to do this job, just experienced and qualified in your instrument. There are also private performance or dance schools that use singing teachers on their courses.
4. When do you want to teach?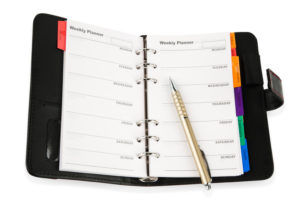 In other words what days of the week and times of the day? Also what length of time will your lessons be? Commonly lessons run from 30-60 minutes. If the singer is working towards a specific project e.g. recording or tour, or is only in town for a short period they may do up to 2 hours. This will incorporate technical exercises, song application and performance skills.
If you choose to work with children and teens you will need to be available after school hours. Hobby singers generally work week days so you will need to have evening and weekend slots available for their lessons.
If you don't want to teach regularly you will have a more difficult time maintaining a consistent flow of customers. Commonly people see singing lessons as a regular commitment through out the year. They don't like having too long a gap between lessons. This may not be the right job for you if you don't think you can commit to it for at least 10-11 months of the year.
5. How do you plan to start?
Like any new business getting started can be difficult. You need to make sure you have the appropriate equipment, which may mean you need to spend money before you earn it. It is important for you to figure out how to get your message out to your target market. It wont matter how good a teacher you are or how much a singer could learn from you if they don't know about you then you will not get those all important bookings. Carry out some research on marketing for small businesses. There are many free strategies you can apply in the beginning, you don't need a major budget to get started.
With regard to deciding a fee you will need to research price ranges for singing teachers in your area. Also look at teachers with similar qualifications backgrounds. In London, NYC and LA you can earn up to hundreds of pounds depending on a) your reputation b) years of teaching c) qualifications d) celebrity status.
In the UK the fee range seems to be between £35-80 with qualifications or high-level experience. You will find specific sites for singing and music teachers on the Internet.
Remember your studio will not fill up overnight. It takes a year or so to build into a thriving studio. This is very much a word of mouth industry so it will take a bit of time to build up your reputation.
The nature of your type of customer is often transient. Singing lessons are, for many, a luxury item so as soon as finances are scarce lessons are sacrificed. Some students start off very enthusiastic and keen but get put off when they realise that it is quite hard work to reach a high standard of singing. You will find there is an ebb and flow in student numbers that relates to things out of your control.
To start you may want to consider setting aside one day/evening for teaching and build up from there. Midweek evenings generally work well. Saturdays are popular and certain months are often busier than others too. For instance in the UK March to June and October to November are busy periods.
Don't expect much custom in the holiday periods especially if your target market is children and hobby singers. They are either off on holiday or looking after their children. You may find starting your business at the beginning of an academic year better than starting at the end of it.
6. What is your current experience?
To help you target your market and focus your resources you need to take an inventory of what you have to offer a singing student. Make a list of your qualifications and skills (musical and non-musical), singing experience and most importantly your musical passions. Identify what makes you unique. Maybe you have extensive experience as a function singer, or in session work, maybe you have worked as a solo artist, or have a complimentary profession/qualification that singers may be interested in E.g. music degree, music business qualifications, sales experience or a medical background.
Take a good look at all of it and find your specialty angle. People like to know what they can get from you that they can't get elsewhere. This won't only help you stand out from the crowd but it will help you to find a focus when marketing yourself and finding potential students.
7. Where do you want to take it?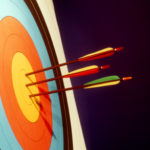 Set your goals for where you want this job to take you. It can be as simple as getting a regular income in between your other singing activities or career driven as becoming an Internationally recognised singing educator. Remember you can always adapt and change your plan as you go.
The kinds of places that this job can take you include working with hobby singers, professional singers, major label artists (live and recording studio), coaching on TV shows, teaching in schools, colleges and universities, teaching around the world (live and online), working with special needs groups, corporate training, singing teacher training, musical theatre vocal coaching, film world and working on major community events based around singing.
You may find you still have some skill sets and experiences you need to have before reaching your teaching goals but knowing where you want to go will ensure you can see where the gaps lie and what steps you need to take to get there.
To conclude
This job can take you to some amazing places, introduce you to some wonderful folk, fuel your creativity whilst giving you plenty of job satisfaction and a steady income. By the same token you have an obligation to be the best teacher you can be so make sure you are developing your own skills and fueling your knowledge to ensure you can teach in an inspiring, safe and healthy manner.
Keep up with current vocal techniques, science and trends. Make sure you understand the current world of singing, especially in the contemporary scene where the demands and expectations is continually changing. Understand the 'business' side of your industry whatever genre you work in and find out about other genres through research, discussions or attending masterclasses, workshops and courses.
The singing field is expansive; it will be impossible to be everything to everybody. Find your niche to start with and expand your service as you grow.
We hope these seven questions will help you to get started on the way to establishing your teaching practice.
Wishing you all the best in your teaching endeavours.
Line and all the BAST trainers