As a self-professed bookworm no trip to the shopping centre is complete without a visit to the bookshop to scan the sea of stories offering a 400-page chunk of escapism. However, it seems much easier to make a purchase of a retro sci-fi or historical classic compared to selecting reliable literature to help us nurture our business and increase our pedagogy knowledge as voice teachers. We hope that, with our Literature Review series, we can help you to line your bookshelves with credible resources that you can turn to again and again.
For a lot of us marketing (yuck!) and self-promotion (cringe!) can make us want to hide in a cupboard. However, they are vital for our business' survival and, therefore, help to decide what sort of life we lead; after all, we are human beings as well as passionate voice teachers who have – let's face it, a life we want to live outside of a successful studio (and that's okay to admit). By following a set of marketing strategies we can lay the foundations for our aspired lifestyle, so that those desired cinema trips, sun-seeking holidays and that perfect family home can be realised (hey – the cinema is really expensive these days!), and it's these strategies which John Henny discusses in 'Voice Teacher Influencer: Grow Your Studio, Increase Your Authority and Make More Money,' – the second book in his Voice Teacher Success series.
Who is John Henny?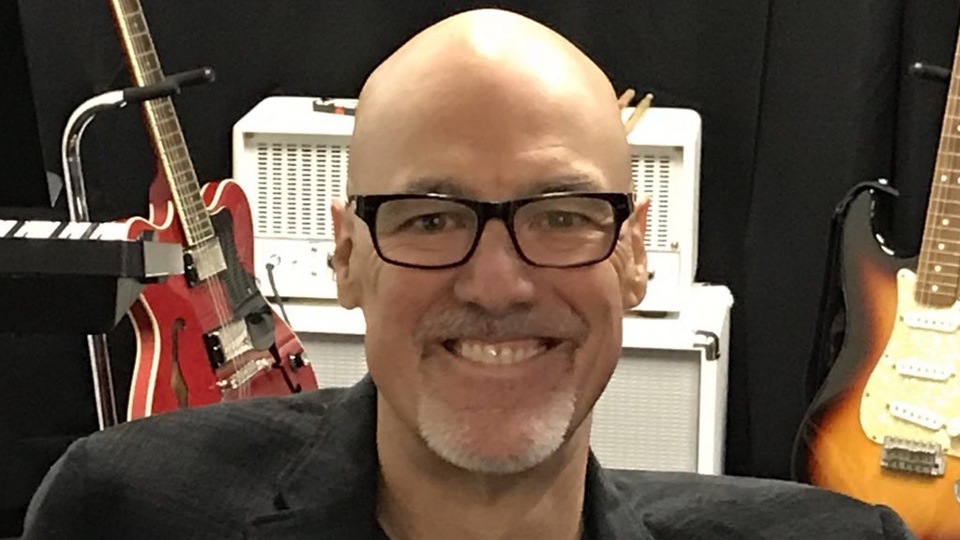 John Henny is an LA based drummer/singer turned voice teacher, and has tutored Grammy award winning artists and Broadway singers. He is a figure of authority for educating fellow voice teachers and is the founder of the Contemporary Voice Teacher Academy, hosts The Intelligent Vocalist podcast and has authored two texts: Teaching Contemporary Singing and The Voice Teacher Influencer.
In a nutshell, this book is …
… an easily digestible and insightful guide to marketing techniques which voice teachers are encouraged to adopt bravely in order to start expanding their business for financial and authoritative reward; a humble read without the intrusion of stagnant business babble.
What this book IS and ISN'T:
It is not a vocal pedagogy resource or a 'how to' for tackling certain vocal difficulties, nor is it a necessity for those who aren't looking to expand their business in terms of client base, income and reputation right now.
If you are searching for a business encyclopaedia or a marketing 101 – this isn't it. Although there are sixteen chapters dedicated to different marketing tips and how to get started, there are, purposefully, no in-depth essays or dry step-by-step descriptions in order to avoid overwhelming the reader. John Henny describes the book himself as providing the meat of each subject, allowing us as the reader to decide what to look into further as we consider our business needs. It supplies us with the beef rib joint for a Sunday Dinner, if you will, and it's up to us to decide how to cook it (although if it's anything more than medium rare, count me out!)
This book is for you if you're looking to:
Bite the bullet and (finally) get stuck into marketing your business
Grasp ways in which to reach potential clients when battling global competition in the Age of Technology
Attract a particular type of client
Become a perceived figure of vocal authority in your area (which can be supported by your continued personal development)
Better your client communication and learn how to complete a sale
Create a more financially rewarding business to compliment your desired lifestyle
Stepping Into the Pages: The Initial Bond
John Henny immediately builds a sense of trust with his reader as he dedicates the first third of the book to sharing his own story and failures (which include creating an elaborate music academy which gave him a financial beating), as well as admitting his initial disdain for marketing which he later came to perceive as 'not the most important thing – it's the only thing.' He encourages us to adopt a positive, growth mindset and to recognise that marketing isn't always about pushing a sale but about acknowledging the value we can bring to our potential clients and, truthfully, helping people to regard us as someone who upholds voice teacher leverage in our specific area. Heck, if a banana can be strapped to a gallery wall and be perceived as thousand dollar art, we can, surely, pluck up the courage to enhance our perception as a voice teacher.
The initial open-armed welcome from Henny allows the reader to turn each page with the trust and security that they are in good hands.
Stepping Into the Pages: What's covered?
How to attract and communicate with our desired client (by creating what Henny calls a Customer Avatar.)
Creating a website (from the importance of consistent design to tips for content and layout)
How to write blog posts
Getting friendly with the camera (ignoring the eye bags and wonky smile and embracing the art of creating video content)
Tips on creating passive income
Pricing and increasing the chances of improved income
An insight to the psychology of buying
Utilising social media (with a Facebook focus)
Productivity techniques (some of which I have put to the test writing this blog article: so far, so good).
Throughout you can't help but wonder what other subtle marketing tips you are falling victim to besides the ones which John Henny highlights, but they evidently work as I find myself sitting here considering booking a 1-1 online session with him.
Bonus Content:
The reader has access to bonus content, which is almost a live demonstration of John Henny's marketing prowess as we are encouraged to visit a branch of his website to obtain it- clever! The extras include:
'Customer Avatar' Worksheet
Video creating tools (including links to recommended equipment and services)
Tips on creating a podcast (including recommended hosting platforms and software)
How to get started with building online content (including presentation slide design and recommended software)
Creating Facebook ads and managing Facebook audiences (including video demonstrations)
Ideas to enhance productivity
Complimentary Literature:
Other resources which could compliment this book are:
What To Do When It's Your Turn by Seth Godin (recommended by John Henny)
Take Your Shot by Robin Waite (a business growth book written, in the main, as a piece of fiction)
I find myself purposefully avoiding books on marketing, partly due to the fear of being slapped in the face by complicated jargon, and partly due to the disinterest in the subject, but this book has slipped through the net which is usually guarded safely by J.K Rowling. This is not a scary read – in fact the tone is rather colloquial and it is peppered with humour. If you find yourself accompanied by a cup of tea and an iced bun as you turn the pages it may just feel like you are chatting in a coffee shop with a friend who is giving you a little pep talk and helping you brainstorm a plan of action for your business.
After reading this book, I feel better equipped with how to start expanding my business in ways which no longer feel quite so frightening. So, if you are looking for a light introduction to marketing strategies this is a fitting addition to your bookshelf. And anyone who uses a food analogy as John Henny uses McDonald's fries to explain the idea of consumer perception is a winner in my eyes.
You can find the two books in the Voice Teacher Success series here:
LEARN MORE
Want to know how to get your prices right? Listen to Episode 79 of the Singing Teachers Talk podcast to hear Mark Peacock discuss how to set your prices with confidence and authority.
If you have any questions or comments, or if you would like to share some of your favourite vocal pedagogy or business literature with us then you can find me and the BAST trainers in the BAST Facebook group.