Being self employed has its perks. However, being solely responsible for all aspects of a business comes with its own set of obstacles, and we may find ourselves trying to combat symptoms of 'Sole-Traderitis':
I love my boss; she doesn't mind if I come to work dressed in my husband's oversized jumper, or if I have a last-minute day off. She doesn't tell me that I can't pick up the phone to a friend or that I'm not allowed to go for an afternoon stroll. She expects me to deliver an informed and confident service to clients with a high level of professionalism; she can be a bit hard on me sometimes, but she respects my hard work. She has bad taste in TV and a constant hankering for a good novel and a bag of crisps. She's a lot like me, really – looks exactly like me too.
Loneliness: Thankfully, we don't have to suffer office politics or dread being on the same shift as Bossy Bridget, but, when we aren't in the company of clients, we are often working 'solus' which can make us feel quite isolated.
Ebbs & Flows: Managing the busy and, conversely, quiet schedules from a financial, emotional and even physical viewpoint can be stressful.
Maid-of-All-Work: With no team around us we are obligated to take on the role of Marketer, Financer, Researcher, HR figure as well as the Educator which can be rather demanding.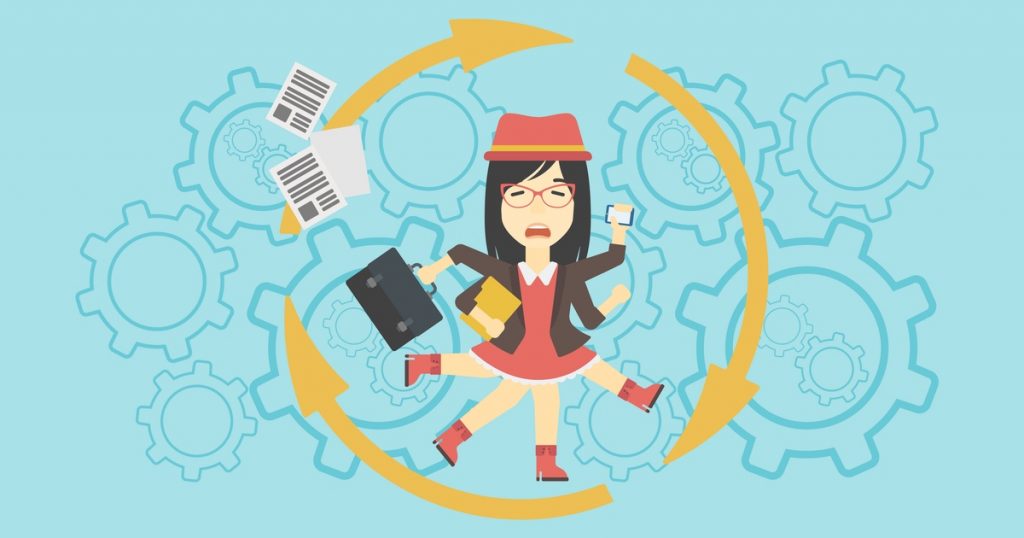 Weight of Responsibility: Singing is extremely personal and valuable to many, so when someone offers their voice to us it can come with a heavy weight of responsibility. Adding to this is the lack of team around us to help create the most appropriate and effective strategy for the client, and, also, lack of support when dealing with difficult situations.
Technophobia: We live in a digital age so business owners will benefit from technological knowledge to work equipment and to build an online presence. If you are a fan of pen and parchment then joining the technological revolution can be overwhelming.
Inflexible Flexibility: Whilst we have the freedom to manage our own working hours, we need to maintain a consistent business structure which will satisfy the needs of the customer and, potentially, help to sustain better client retention.
So, what can we do to help ease these deterrents?
Build a Community:
Besides adopting a feline or canine companion (*googles Cavapoo puppies for sale*) we can seek company and support in different ways. I'm a bit of a loner but at times when apprehension and confusion set in, as well as when I have successes to celebrate, its good to have a community of people who you can turn to for support or for a pat on the back. Where can we go and what can we do to seek this out?
1. Forums: There is a whole host of forums on social media dedicated to teaching voice. Here we are invited to post questions, ask advice and, generally, gain support from other voice teachers which can provide us with a sense of team spirit. Like anywhere, we may stumble upon a few egos, but most group members rally around to help each other out.
2. Networking: Some towns offer the opportunity to attend networking meetings to engage with other business owners and to market your own trade. Not only is this great for combatting loneliness, but can also be used as an advertising tool. Even though we may not necessarily meet potential customers at each networking event, we may just communicate with people who have connections to our ideal demographic, all the while building brand awareness.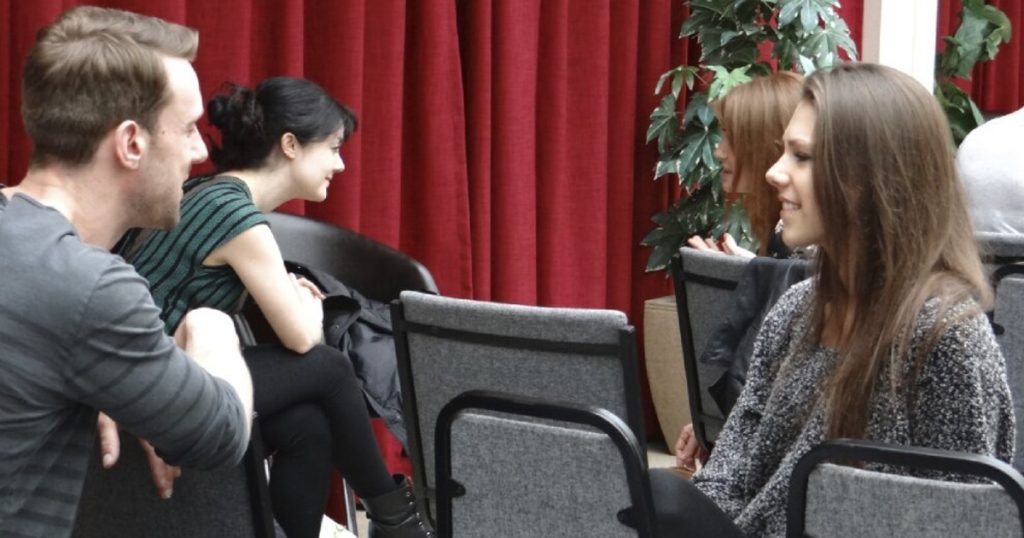 Bristol based vocal coach and founder of the Networking group Business Choir – Amy Box, says: "I attribute a lot of my business success to networking. You learn an awful lot from people who have been in business a lot longer than you. It also keeps you sane because you can go out and meet people instead of being at home on your own. One of the big bonuses of networking is that people get to know you and what you offer, and they feel confident to recommend you, triggering referrals and world of mouth marketing.
"I founded Business Choir because I wanted to provide other small businesses with the opportunity to network in a relaxed environment and to build a community of support for sole traders who can attend weekly and just have fun; the health benefits that accompany singing as an activity are an added bonus. Like many other networking organisations, Business Choir members have access to an online group where they can celebrate successes, share struggles and market their own trade which further strengthens the sense of community."
3. Workshops: Luckily, there are many educational events for voice teachers to attend throughout the year. Here, we can meet other like-minded pedagogues which helps us with feelings of isolation, as well as furthering our knowledge and contributing to our CPD. These opportunities are sometimes offered online – for example, BAST invites its members to join a monthly Troubleshooting Clinic where we can connect and support each other globally from the comfort of our own home.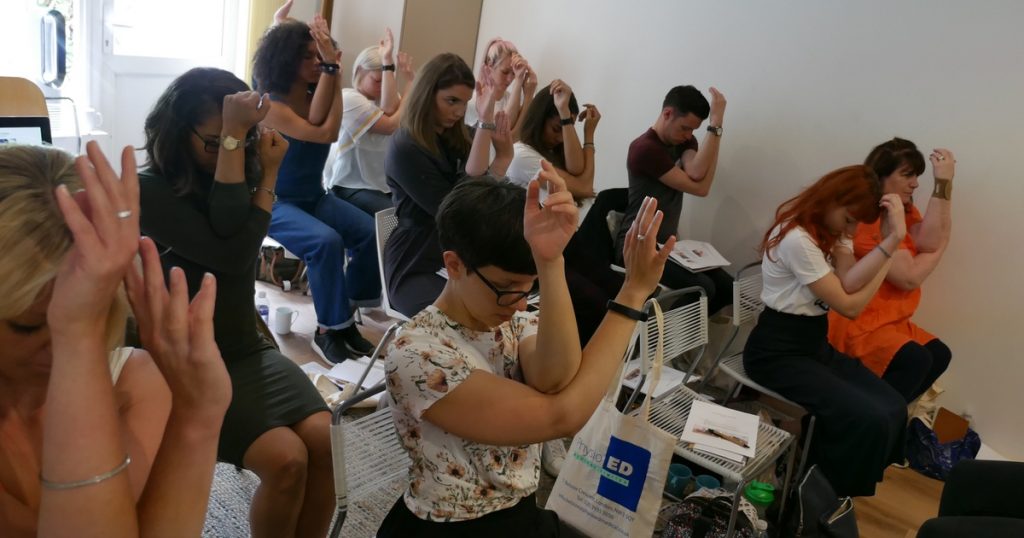 Continued Professional Development (CPD):
Unfortunately, we don't have anyone blocking out our calendar for an afternoon's training session in the boardroom, so we are responsible for our continued professional development. English Philosopher Francis Bacon said "ipsa scientia potestas est", which means 'knowledge is power.' Collecting research and continuing our education can help us to feel confident as a teacher, and enhance self-belief in the services we provide. We may work alone, but we can find company in the library of literature, media and in real life people at workshop events.
We just need a pinch of motivation.
Enhance Self-Motivation:
There are several things we can do to self-motivate:
Change our environment: Looking at the same 4 walls can make us feel stagnant. Finding a new environment, like blogging from a cafe or going for a walk in the gap between lessons, can help us feel refreshed.
Distance ourselves from distraction: Procrastination comes in all shapes and sizes, but putting some distance between us and social media, for example, can be a great start to feeling more focused.
Exercise & Meditation: Being active and practising meditation have positive impacts on our cognitive behaviour and ability to concentrate.
Mini Goals: Where a manager is absent, setting ourselves realistic and achievable daily goals can help give us structure and feed us a sense of achievement.
Hollywood Actor Chris Pratt recently uploaded an Instagram story of him talking about motivation whilst hiking uphill on a treadmill. He said how, sometimes, the 'want' to do something comes after we have done it. Inspiration and determination may not always be bubbling away, but if we can summon the energy to just get going in the first place our motivation may just catch up with us. How often have you dreaded a morning cardio session, just to feel physically and mentally pumped 15-minutes in?
In 'Singing with Your Whole Self,' Moshe Feldenkrais' principle of intent is discussed by authors Samuel H. Nelson and Elizabeth L. Blades – the premise of which we can apply to our habitual behaviours and thinking approach. They explain that: "if your intention is clear, you will achieve the result you intend…developing intent is the function of our conceptual consciousness, to make clear choices as to what we intend. This is what allows us to accomplish what we set out to do. However, conceptual consciousness can only handle one thing at a time. Think about the color of your shirt and what you had for breakfast simultaneously. Can you do it?"
Nelson and Blades also discuss 'effort': "There is an important difference between trying and doing. Trying is an effort to accomplish something. Doing is the accomplishment of something. In a real sense, when we try to do a task, it is an acknowledgement that we really do not think we can do it. If we felt we could do it, we just would… What is productive effort then? Curiously, it is best described by the Zen concept of 'effortless effort.' That is, the effort is being put forth. The task is being accomplished. But there is no internal feeling of effort. Rather, you are just doing… It is a state that we cannot volitionally enter. But we can prepare for it, by attending to how we do what we do and finding easier, gentler and more effective ways to do it."
It is easy to become overwhelmed with the amount there is to learn: anatomy, voice building exercises, how to teach vocal qualities and style, repertoire, online marketing and creating traffic to a website we have created. I have often found myself 6-chapters deep into books all on different topics, suffering a formants and harmonics headache whilst trying to understand social media advertising and remember information I read yesterday on the roles of the suprahyoid laryngeal muscles. Focusing on one area of learning with set intent may help us to retain information in a clear and more coherent way, thus impacting our sense of achievement, growth and motivation.
Me o' Clock:
A waiter at the local Italian knows that his shift begins at 12pm and finishes at 9pm; a Marks and Spencer's retail advisor knows that she is due on the shop floor at 9am and can clock out at 6pm, and Dolly Parton sings about that 9-5 working lifestyle (what a way to make a living!) A benefit to being self-employed is that we don't have set working hours – something which can also surface as a disadvantage. Without contracted hours it is easy to find ourselves working the clock, 7-days a week – without the added bonus of paid overtime. Just like the Baker who brushes the flour from her hands and goes home to her crossword puzzle, we, too, need a time away from work for self care. It seems almost oxymoronic to schedule in 'free-time,' but it is important enough to feature on the 'to-do' list.
There is no doubt that being self-employed is a tricky trade, but it can be made easier and more manageable with some of these things in place. Then, I reckon, you could be in for a great performance review from that boss of yours.
If you have any other suggestions, questions or comments you can find me and the BAST Trainers in the BAST Facebook Group. To join click button below.