Free 5-day challenge which reveals how singers can feel confident to start their singing teacher journey using our step-by-step process.
Put your passion and experience to work, and join our FREE 'Become a Singing Teacher' challenge starting on March 20th, 2023.
Boo! Registration is closed now. Join our list to be notified of our next 5 Day Challenge!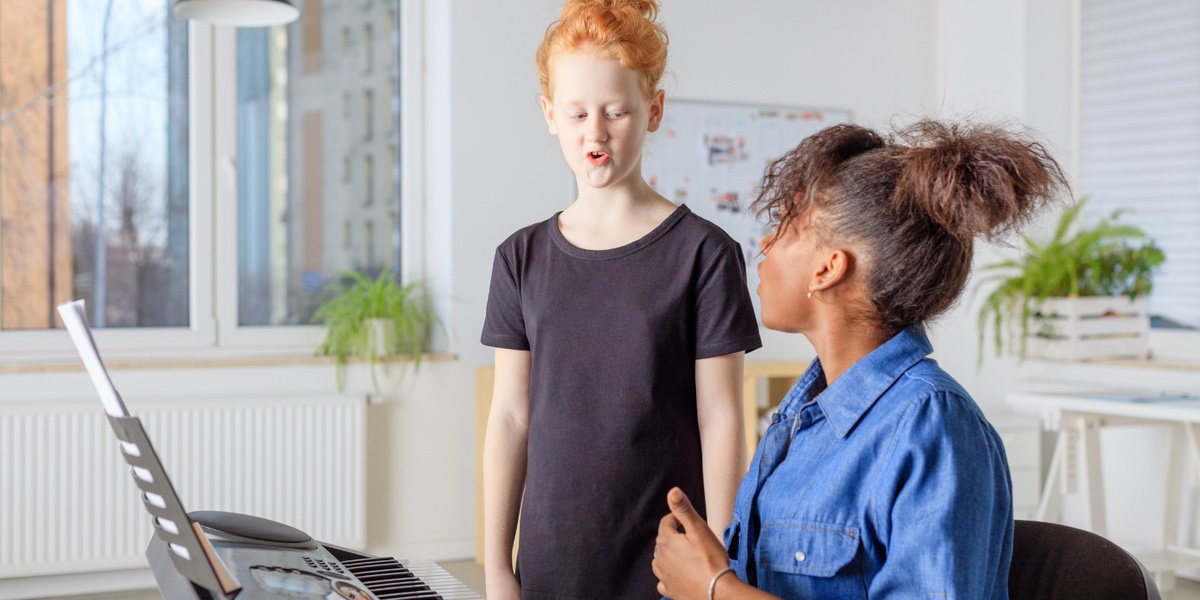 WHAT GRADS SAY ABOUT BAST TRAINING


WHAT YOU'LL LEARN
By the end of the challenge, you will:
have a clear understanding of the essential components and requirements of being a singing teacher so you feel more confident when you go to teach
know how to identify your niche so you know who to market to
be clear on who your ideal student will be so you attract the perfect student into your practice
understand how to set your fees so you avoid undervaluing yourself
have a clear understanding of what you can bring to the table to help others fulfil their passion for singing safely and effectively.
Plus you will have a collection of educational resources to help you get started teaching
There will be a lot to think about and do to set up your singing teaching practice. Rest assured BAST Founder & Trainer, Line Hilton, will guide and help you get started so you don't make the same mistakes she and many other newbie singing teachers made!
So you can avoid
Waiting any longer to get started as a singing teacher
the embarrassment of not knowing how to help a student sing better
attracting the wrong kind of student into your practice
feeling anxious about starting to charge for lessons
PLUS you will receive daily live classes on teaching-related topics with access to our trainers and mentors for any questions you have.
DOUBLE PLUS you get to meet other like-minded folks who love singing and want to teach!
ABOUT BAST TRAINING
At BAST Training, we understand that many singers aspire to become singing teachers, but may feel overwhelmed by the task of learning how to teach singing and establish a successful teaching business. That's where we come in! We have extensive experience in helping singers become singing teachers, 11 years in fact, and have learned valuable lessons along the way!
Our mission is to help future and current singing teachers overcome these challenges by sharing the benefits of our training, education, and experience. With our support, you can become a confident and skilled teacher and build a thriving teaching practice, without having to endure the same hardships that we did.
BAST Training offers a comprehensive range of learning opportunities to help singing teachers of all levels achieve success in their teaching business. Our offerings include a Level 5 qualification course, a 20-hour introductory course, a membership program, live and recorded events, various digital products and a weekly podcast. All of our training, education, and support are based on the latest research and are designed to provide quality, in-depth instruction on how to teach singing and care for the voice. With our commitment to quality, research-based training and support, we are confident that you will gain the skills and knowledge you need to build a successful singing teaching business.
Over 700 singing teachers have taken our singing teacher training course or attended our live events, and we consistently receive positive feedback. With a satisfaction rating of 82% "Very Satisfied" and 18% "Satisfied," we are confident in the quality of our courses and support. We are always striving to improve. We carefully review and incorporate constructive feedback to ensure that we are providing the best possible service and education to our teachers.
Did we mention it's FREE?
MORE LOVELY FEEDBACK
"BAST helped me to realise my own potential as a singing teacher and gave me the confidence to put myself forward for teaching positions I never thought I'd be capable for."
Evelyn Finnerty, Ireland
"The training is comprehensive, immediately applicable, massively informative and so engaging!
LOVED it!"
Hayley Ross, UK
"I have learnt so much and feel inspired and empowered to continue my learning and develop as a singing teacher as well as a singer."
Nicole Talmer,UK
"I definitely feel more confident now and I would definitely recommend BAST!"
Roberta Roghini, UK
"The BAST course has given me so much confidence to be able to share knowledge and understanding about the voice, as well as helping me to gain a greater understanding of what being a teacher actually entails."
Danny Gortler, UK
"I definitely feel more confident to go out there and start teaching the singing skills I already know and how to communicate them. I am extremely excited to start teaching!"
Rhona Nolasco, UK.
IMPORTANT DISCLAIMER: The results that are shown here in the various testimonials does not mean nor guarantee you will get the same results. This site is not a part of FacebookTM website or FacebookTM Inc. Furthermore, this site is NOT in any way FACEBOOK TM is a trademark of FACEBOOK TM, inc.