Good news voice geeks: The Voice Forum is going virtual this year! That means you can hear a host of top experts speak about vocal health and technique without stepping out of your front door.
The Voice Forum is an international vocal educational conference that brings together singers, vocal coaches, voiceover artists and vocal health professionals.
It's usually held in LA, but as that's not possible this year due to Covid-19 organisers are taking the conference online instead.
Date
The Voice Forum runs from 14 to 17 May with a programme that covers everything from voice anatomy and technique through to injury and rehabilitation
Who is speaking?
The list includes: Wendy Parr (artistic development), BAST's very own Line Hilton (Rapid Transformational Therapy), Chris Johnson (melodic choices, falsetto), Edie Hapner (Muscle Tension Dysphonia), Dr Ingo Titze and Karin Cox (oscillation and resonation), Kerrie Obert (ring, twang and resonance), David Holmes and Mindy Pack (voice/body connection) and Dr Reena Gupta (current voice medicine research).
Good causes
A portion of proceeds from The Voice Forum will go to the charity MusiCares and also be used to fund artist projects.
BAST Training fired a few questions at the event's organisers, vocal coach Mindy Pack and laryngologist Dr Reena Gupta. Here's what they had to say.
Why was it important to go ahead with the forum this year?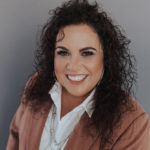 Mindy: We had to do it and we had to make it affordable. Every year our conferences had a charitable contribution and we knew that we had to give back to the artist community. It has been hit so hard and this was our way of saying "we are still here, we support you, and how can we help?".
I called Dr Gupta and said: "What do you think of doing a virtual conference this year?". Without batting an eye, she said: "I'm in". In one conversation the two of us finalised a date, identified the two charities we would support and picked the presenters we wanted to ask to speak. Within five days all the presenters had said yes. I am excited that we can now have more people attend because of the convenience of it being virtual. People from all over the world have signed up.
Dr Gupta: The two biggest priorities for Mindy and I are vocal health and education. We approach health from our areas of expertise and have always found that by doing so, we can create the most complete care for our voice artists. Education is our way of giving back to this community.
We have been so frustrated by misinformation that gets perpetuated in the world of voice, like "singing around illness" and a million others. The only way we could think of to solve that problem was to educate. For years we have done this through in-person conferences and are lucky to have reputations that have brought the best teachers and minds in voice to LA to teach. Circumstances may have changed this year but, for us, those two passions have not. If anything, it helped us see the inequities in access to education even more profoundly.
This was an opportunity in disguise, and we can now democratise access to education. Also, we have missed music and connection to our peers, so this is feeding our souls as much as our minds. If we feel this way, we know others do too.
Was it a big challenge transforming The Voice Forum into a virtual event?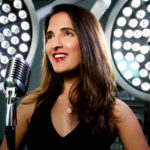 Mindy: The most challenging aspect has been protecting our presenters' intellectual property. We searched many different platforms that allowed a conference feel, Q & A, and protection for the presenters. After some searching, we found a platform that worked. The other challenge was making it available for different time zones. Since all of our presenters agreed to have their sessions recorded, we are able to spread this incredible knowledge worldwide. I don't think we will ever go back to not having a virtual component…However, ask me that after the event.
Dr Gupta: In a word, yes. But neither of us have ever shied away from a challenge.
How did you go about selecting the guest speakers? 
Mindy: As our attendees vary from the artist to the voice coach to voice over actors, we wanted to have something to offer everyone.  We have broken down the days so that we cover Artistry, Technique, Science and Vocal Health. I am excited that we have two mental health topics this year. Mental health is a major contributing factor in a singer. We have two instructors who work in mental health and whose clientele are performers, so they get it. I am so excited to see what they discuss and how I can help with my own clients and myself.
We want everyone to walk away with tangible tools that they can use in their own practice and studios. As a coach and singer, I hate sitting in conferences and lectures with no idea how to apply it. I want to have as many tools in my toolbox to work with anyone who walks in my door.
Dr Gupta: This is our wheelhouse. Mindy has her finger on the pulse of the voice community. She really knows how to see where there are questions and trends. As an example, we had manual therapy techniques at our conference three years ago. We are so diligent about ensuring the credentials and the qualities of our speakers as we have either seen them teach, worked with them personally, read their literature, or vetted them in some other way.
The testament of this is our repeat attendees. We have people who have come almost every year, which is such an honour for us. We are so excited that our global voice community keeps pushing boundaries in ways that makes it easy to find more information to teach our artists.
At the end of the conference you will premiere The Distance You Have Come, the song you produced by working with singers from around the world. What was the production and recording process like? 
Mindy: Oh man…this has been a lot of work. The lyrics to this song are so profound and Scott Alan, who is the composer, wrote an incredible piece that is so hard to sing. I can't wait to show everyone how is comes together. It is humbling to be a part of something that will hopefully help spread an important message.
Dr Gupta: Mindy and I decided this year that it may be possible to dream too big sometimes! This was a bear of a project and we are not done yet. It has been truly humbling for us. It was such an astronomic amount of work and Mindy really took on 90% of it. I give her so much credit. But the reward, receiving entries from all over the world, has been truly touching. It was so obvious to us do to this. We knew how much we were struggling, not having music in our lives the way we were used to.
But more importantly, we also knew from our clients how much this has affected them and their income. And they didn't want to just receive funds, they wanted to work. They missed singing and music like we did. We had to do something to help them and it was so organic to do that by hiring them. It allowed us to bring music back and the piece Mindy picked is so beautiful. Scott Alan was generous enough to allow us to record it. The result is going to bring tears to your eyes.
Website: voiceforumconference.com