Do you want to understand the differences between classical and non-classical responses to the Acoustic Landscape all singers inhabit?  Well this webinar could be just what you've been looking for.
For many years, voice teachers believed that the challenges of range and vocal registers were entirely matters of laryngeal muscular adjustment. While there certainly are significant muscular adjustments of the vocal folds across range, many of the timbral events we hear or experience are either purely, or in large part the effects of acoustic interactions between what our vocal folds contribute, how our vocal tracts filter that contribution, and how interactions between the two help or hinder vocal function.
Understanding what the acoustic landscape of the vocal tract is, where things happen and why allows the teacher and singer to predict, anticipate, and resolve challenges with greater efficiency. Emerging understanding of vocal acoustics is also promising to illuminate functional differences in strategy between classical and non-classical approaches in ways that will facilitate better success with each, as well as improve the success of cross training and ventures in crossing over from one approach to the other. The good news is that teachers don't have to be voice scientists to gain a functional, practical knowledge of this landscape and its implications. Once that understanding is gained, a firmer basis for creative, imaginative solutions can reduce trial and error in problem solving.
Ken Bozeman's webinar explores this further.
Topics covered include things such as why each vowel must be handled differently, why vowel colors migrate, and when vowel shapes need to be modified. While this short chat cannot be comprehensive, it will establish the reasons for digging deeper and point to user-friendly, accessible resources for further exploration.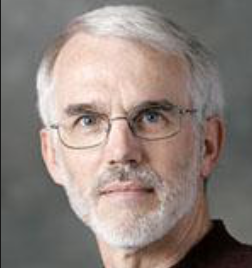 Ken Bozeman is a Professor of Music and a Practical Vocal Acoustics Expert and author of Practical Vocal Acoustics. 
Learn more about his work at https://faculty.lawrence.edu/bozemank/