COMPARING OFFLINE WITH ONLINE EXPERIENCE
OFF-LINE
The main advantage of attending the course Offline is that you will be involved with practical exercises in the class, sitting at the piano working with other classmates and guinea pig students. Other benefits are that it's a more personal experience and you can go for drinks after the class with your fellow classmates! This experience is more suited to people who need the kinaesthetic/touchy feely learning environment
I am feeling so inspired, exhilarated and excited to pass on all my newfound knowledge to my students!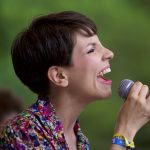 Mersey Wylie

UK
ON-LINE
The main advantage of attending the course Online is the convenience of not having to travel, especially if you are not located near any of the Trainers. Also, your dog/cat can join you on the sofa! The online course has exactly the same content. It is delivered live via an online platform such as Zoom.  We have suggested Self-Study work to review each week's class and which you can do via online Pop Quizzes.
You will require a good internet service as well as a webcam, and a mic/headphone headset or similar so you can ask the trainer questions, talk to each other and actively engage in demonstration exercises. As you will still be asked to demonstrate and try out the exercises it is not recommended you do this class whilst in a public place – unless of course, you don't mind getting funny looks from fellow cafe attendees. We know you like showing off, you are a singer after all, but this might be a tad too weird.
I recently started a teaching practice (8 months prior to doing the course). This course has been invaluable to me as I have learnt so much and had a lot of my knowledge reinforced. I highly recommend this course to any singer thinking of teaching or any teacher new to the process.
Beth Emery

UK
CHECK OUT THE BAST MEMBERSHIP BENIFITS
Included in the membership are:
Monthly Troubleshooting Clinic
Monthly webinars with experts
Educational video library
Training clinic videos
BAST and partner event, services and product discounts
Access to 21 issues of iSingmag
Access to specialist mentors
Exclusive BAST FB group
14 Lesson Vocal Warm Up Course
If you want to be a great vocal trainer or if you feel you have hit a brick wall with your training, I highly recommend this program for you.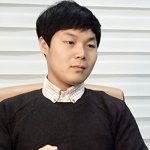 Aiden Lee

South Korea