It's World Voice Day today so let's celebrate the human voice and its power to bring people together.
There's a lot going on around the globe right now, but as it's World Voice Day we think it's only right to take a few moments to reflect on the wonders of the human voice.
The past few months have reinforced the important the role the voice, especially singing, plays in people's lives. It unites, soothes and brings joy and comfort. What's not to celebrate?
As the name suggests, World Voice Day is a global event supported by voice users, health professionals and teachers. Its aim is to celebrate the voice but also to highlight the importance of vocal care for all voice users (a worthy aim indeed). So to mark World Voice Day, we have goodies to give away and few useful voice-related links to share.
Free e-book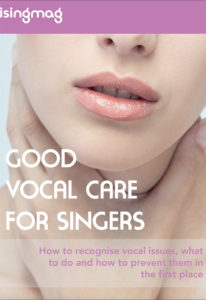 We're giving away a free e-book, Good Vocal Care for Singers, that outlines how to identify vocal issues and prevent them in the first place. Click on the image for your free copy.
Vocal Warm Up Course
BAST Training is offering free access to a 14-lesson Vocal Warm Up Course (usual cost £37). This comprehensive course explains what warm up exercises are and how to develop a personalised warm up regime. CLICK HERE to access it or SHARE THIS LINK with your students and ask them to use the code WORLDVOICEDAY2020. Offer expires April 30.
Other useful vocal care links
Details from the British Voice Association about NHS voice clinics
Tips from the British Association of Performing Arts Medicine on health and well-being
Information to give GPs regarding voice clinic referrals