VoiceScienceWorks London Workshop – June 2018
Saturday,09/06/2018 @ 09:30

-

Sunday,10/06/2018 @ 17:30

BST

£85 – £150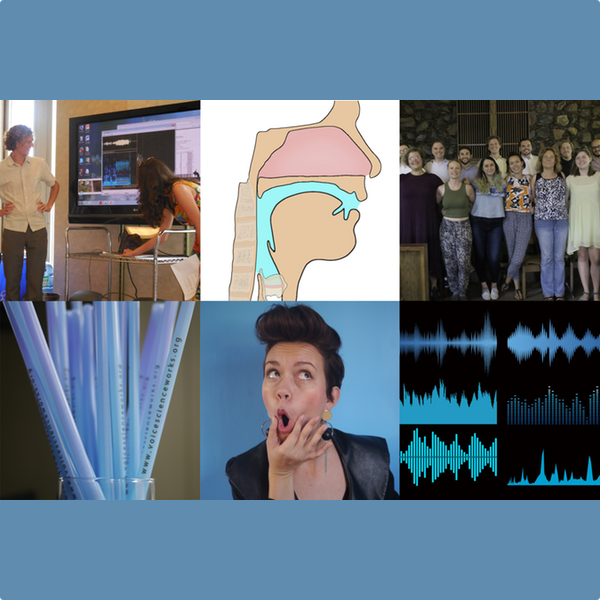 BAST Training is proud to partner with VoiceScienceWorks for their London Workshop Weekend at the Finchley Road Studios.
DATE & TIMES
Saturday 9th June 9.30am – 5.30pm
Sunday 10th June 10am – 5pm
Join VoiceScienceWorks and BAST Training for a one-of-a-kind weekend workshop that brings contemporary research on the voice and translates it into directly applicable information so that you, the vocal teacher and professional, can immediately apply it in your practice.
Laurel Irene and Dr. David Harris, co-creators of voicescienceworks.org, will present interactive, engaging and playful sessions that bring you and your studio to a new and intimate level with using voice analyzer technology, gamification as a tool to share complex information in the field of voice science, and  new research in neuroscience and listening practices designed to help you deepen into tried and true vocology principals.
 "Laurel and David knocked it outta the park! The knowledge that both of them have is phenomenal…I felt as if I walked through an experience with them; rather than just listened to a lecture. " Keeleen Miskin, music theater coach and voice educator, Atlanta, Georgia
For singers of all styles, actors, teachers, sound and industry professionals, this workshop brings a fresh approach to the teaching voice, training the ear and the brain, and mastering voice technology as a revolutionary tool in the learning process.
All registrants will receive a 50% discount on VoceVista Pro Voice Analyzer Software.  We highly recommend that all participants have a working copy of VoceVista Pro for the session.

"Amazing!!! It was absolutely fabulous; I wish I could work with David and Laurel on a consistent basis and can't wait until I can attend another workshop! It was fascinating and opened my eyes to new options in terms of both pedagogy and thinking about my own singing."  Kelly Ash, musician and educator, Seattle, Washington
---
CURRICULUM (NB May be subject to change)
SATURDAY 9th JUNE
9:30am Introduction and registration 
10am-12pm Session 1 The most important organ in singing – The brain!  What neuroscience tells us about the voice, the ear as the first instrument of the voice, games for your studio and ensembles, exercises to use subconscious brain alignment to train the voice
12pm – 1pm Lunch
1pm-2pm Session 2  Let's Talk Tech Getting acquainted with the ins and outs of Madde and VoceVista, Making them work for you and helping them to become essential studio tools
2:15-4pm Session 3 Tech and the Gang We may know what formants and harmonics are (or maybe not, which is just fine), but how useful is that information with people who just want to sing better?  Exploring how we translate complicated biology and acoustics into quickly digestible experiences, games, and terms, and, how you can use tech to bring your studio into the exploration with you.
4:15-5.30pm Wrap Up Review through role playing, guided problem solving, and small group QnA
---
SUNDAY 10th JUNE
10am-12pm Session 4  What's in a vowel, after all? Exploring acoustics from all sides including absolute timbre, acoustic registration, inertance, and formant charts, and learning how to apply tech and games to use this complex information in simple ways to improve tuning, tone color, stability, and range
12pm-1pm Lunch
1pm-3pm Session 5  Styles Part 1 Nuts N Bolts Create personalized listening exercises using Voce Vista Applying laryngeal anatomy and acoustic understanding to stylistic exploration.  Games, tech, and quick explanations to help singers and actors explore new sounds from different genres.
3:15-5.00pm Session 6  Styles Part 2  Play Time!
---