Empowering The Vocalist: 1 Day Workshop for Singers and Teachers (Manchester)
Saturday,02/04/2022 @ 10:00

-

17:00

BST

£102.00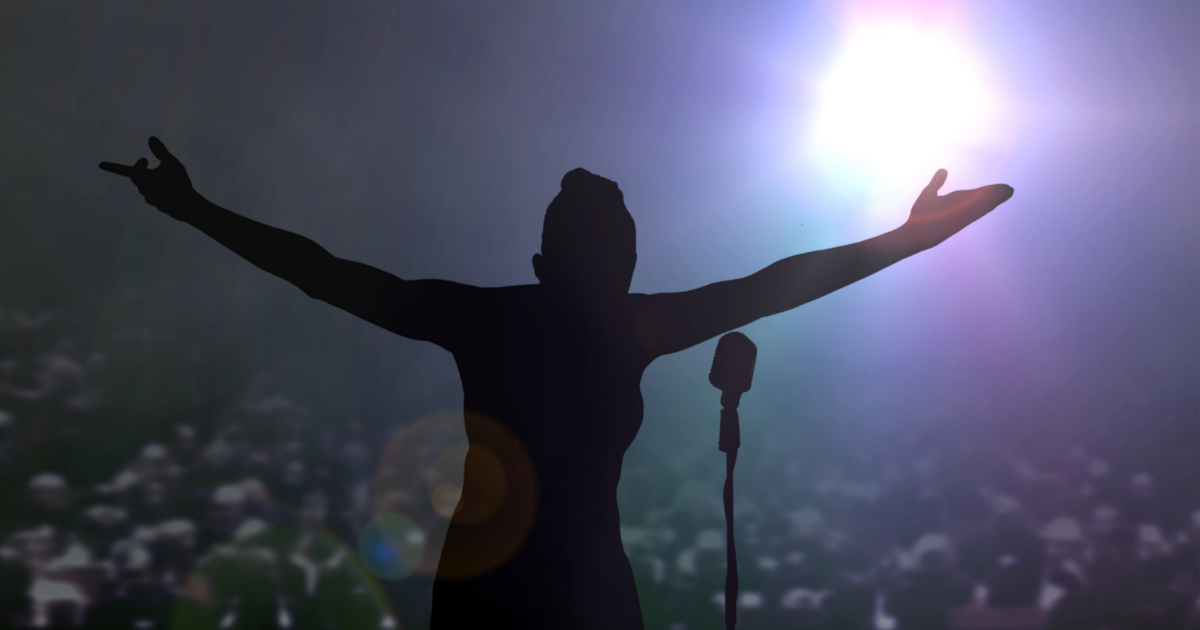 In partnership with by BAST Training and Vocal Performance Coaching
This Manchester based workshop is aimed at singers who wish to build more confidence when they perform. It will also give the singing teacher tools and strategies to help their students build performance confidence.
Many singers feel anxious, lack self belief, and experience disappointment after performing. Some singers find these challenges so great, they never perform. This one day workshop will equip singers with practical tools and strategies to overcome these challenges, and enable the singer to deliver a confident and dynamic performance that they can feel proud of.
DATE & TIME OF WORKSHOP
Saturday 2nd April, 2022 10AM-5PM (Bring your lunch – there are also plenty of shops and cafes nearby)
VENUE
The Centre for Mental Health in the Music Industry, 33b Shaw Road, Heaton Moor, Stockport, Cheshire SK4 4AG
WHO IS IT FOR?
Singers:
No matter what level you are, you will always benefit from a more confident performance. Knowing how to deliver a confident, authentic, focused, connected, and emotionally charged performance will leave your audience wanting more!
Singing teachers:
Teachers are great at helping singers improve technically, practice their repertoire and develop musicality. All of this goes to waste if the singer lacks self belief, experiences performance anxiety or avoids performing. This workshop will explore how to support singers facing these challenges to bring the best out of their performance.
WHAT YOU'LL LEARN
Line and Hannah believe it is imperative to take a holistic approach. Singers are human after all!
Whether you are a singer or you are teaching singers, you know that confidence is key to giving a great performance be that on stage, in front of the mic, at auditions or in the recording studio. The secret to a captivating performance is that there isn't just ONE way to achieve it! As with many things it is multifactorial. This workshop covers key factors that will empower a singer to give a confident and dynamic performance that will leave their audience moved and the singer feeling proud.
What's covered:
The cause of poor performance
Building confidence and resilience
Practical tools and strategies for the stage and in the studio
PRICE
£85+VAT 

Regular

£65+VAT 

EB Expires 12th March
There's a £5 discount for MU members (contact the MU for details)
There's a £5 discount for BAST Members (Code inside your membership LOGIN)

BOOK EARLY AS PLACES ARE LIMITED
---
ABOUT THE PRESENTERS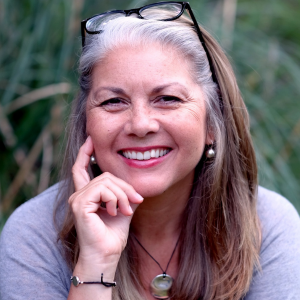 Line Hilton (MSc PAM, BMus Ed(Jazz) combines a diverse background and training to help improve voice, performance, mindset and resilience in people who perform as part of their job. She loves nothing more than to unravel the obstacles preventing creative people from being confident, creative and self assured in their art. She is highly regarded as a singing voice and Performing Arts Medicine specialist and Clinical Hypnotherapist.
In addition to her private practice Line is the founder of BAST Training, which provides training and education for singers who want to become singing teachers, is on the multidisciplinary team of the Voice Care Centre, PAM Advisor for Vocology in Practice (ViP) and delivers guest lectures, workshops and masterclasses for organisations and institutions in the UK and Internationally.
Her bigger mission is to support, raise awareness and instil higher standards of vocal, mental and physical health and wellbeing for singing artists in the music industry. 
---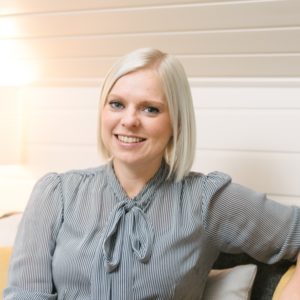 Hannah Smikle is a professional voice coach and vocalist, working for over 15 years in the music industry. She has extensive experience both in live performance as a gigging musician and backing vocalist, and in the studio as a session singer and recording artist.
Hannah has an impressive multi-disciplinary approach to vocal training – using her advanced technical knowledge alongside her industry experience, she is passionate about equipping a singer for optimum performance, be that on stage or in the studio. Hannah frequently works with vocalists to engineer and coach a recording session, enabling the singer to capture their best, most authentic vocal delivery. She has a holistic approach to working with performers, highly regarding whole-person wellbeing in the coaching process.
Hannah is dedicated to continuing her professional development; she regularly attends specialist courses, is a qualified Vocal Health First Aider, has a level 3 certificate in Counselling Skills, and is currently training as a Vocal Habilitation Professional with Vocal Health Education.
---
TESTIMONIALS
"Since working with Line I have increased my vocal range and gained a full rich, rounded tone. Other people, professional and non-professional, have noticed the improvement, but more importantly I can notice the difference. It gives me added confidence knowing that whether I perform a straight forward ballad, improvise over changes or sing a fast vocalese I can reach all the notes I need. More than ever before I can sing with amazing ease." 
ANITA WARDELL
Award winning jazz vocalist
---
"Line is my go-to vocal coach in London. Her knowledge and experience in medical care and  vocal health got me back to work after a bout of laryngitis in record time. Her attention to detail was so valuable. Giving me lots of tools to take home, recordings and a full write up of our lessons complete with a timetable and vocal programme to get me back to normal meant I wasn't losing work or putting my voice at further risk."
KATIE HOLMES-SMITH
Backing Vocalist (Adele, Olly Murs, Professor Green, Christina Aguilera, Kylie Minogue)
---
"Working with Line had a profound impact on my internal approach to being an artist, a performer and just a human being in general. I went in wanting to improve my confidence as a performer and came out of it definitely achieving that as well as much more. She helped me to realise how much power I actually have over my own career. Line also really helped me to understand exactly how many barriers I have been responsible for in my own belief system that prevented me from being truly confident and happy with my decisions."
WILL CLAPSOM
Signed Artist
---
"Having vocal coaching with Hannah has been one of the greatest investments not only improving technique but also growing in confidence."
KRISTINA MANN 
Recording Artist/Singer/Songwriter
---
"Hannah is incredible. She doesn't just deal with the technical discipline of singing, she deals with the whole person. I have grown in ability and self awareness when it comes to singing, but I've also grown in confidence as a singer and learned to place a much higher value on self care."
ANDY SMITH
Recording Artist/Singer/Songwriter
---
"Hannah is a professional, no messing and "get the work done" vocal coach. Hannah has equipped me with tools to sustain my voice throughout touring as well as always being available for advice & assessment when I need rehabilitation or recovery.
MARY-KATE MATTHEWS
Vocalist, LZ7
---